Pedal Machines Under School Desks In Lowestoft
8 October 2018, 16:24 | Updated: 8 October 2018, 16:32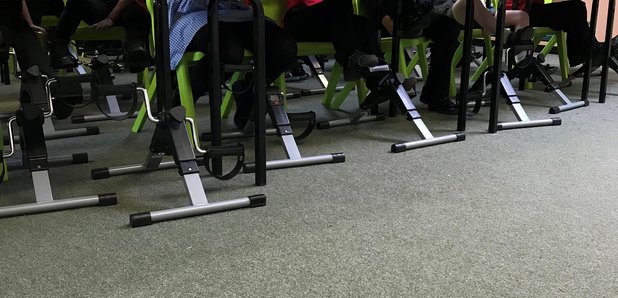 A primary school in Lowestoft is taking keeping active to a whole new level, puting pedal machines under students desks.
Thirty machines, costing £20 each, have been bought using the PE budget for pupils at Red Oak Primary with pupils aged seven and eight "road-testing" the machines under their desks.

Headteacher of Red Oak Primary - Heather Masden, said they've already noticed benefits telling Heart "The children just really want to get on with their work... they're concentrating better, they're more focused, there's less squabbles and disagreements... it's quieter in the classroom."

The machines, which were introduced this term, feature a display that shows duration of pedalling, number of revolutions per minute and calorie consumptio.

Some pupils have been burning up to 800 calories a day.

Ella is one of the children using them and told Heart it's helped her to concentrate: "I think they're brilliant because if I can't think of how to spell a tricky word, it helps me relax instead of getting angry because I can't spell it."