Plans For Corrie McKeague Concert Revealed
20 March 2017, 09:09 | Updated: 20 March 2017, 11:11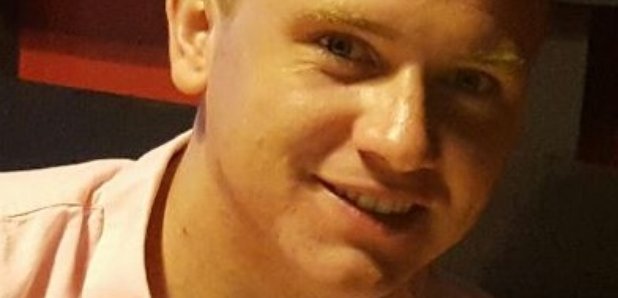 Heart can reveal the friends and family of missing Corrie McKeague are planning to hold a charity concert in the summer.
Corrie's concert will hope to raise money for the search and rescue teams - including SULSAR - who have helped look for the missing 23 year old since he disappeared in Bury St Edmunds nearly 6 months ago.
The RAF serviceman still hasn't been found.
Corrie was last seen in the early hours of the 24 September in Bury St Edmunds.
He was last seen going into a loading bay, known as the "Horseshoe" area, which contains waste bins.
Suffolk Police now believed a bin lorry could have taken the 23 year old's body to a landfill site where his phone was last tracked.
A landfill site in Milton in Cambridgeshire is being searched and has now entered it's second week.
Nicola Urquhart posted on the 'Find Corrie' Facebook page this morning;
"As some of you have already been hearing on Heart Radio this morning
As I've said from the start I will always try to find ways of raising funds for SULSAR and the charities that's have helped to support us to find Corrie. But I also want to find a way of showing the amazing community spirit , the kindness and love that has been shown to myself, Makeyan, Darroch and our famlies.
So plans are underway to have CORRIES CONCERT this summer.
This will be a charity event and we hope to include as many local traders and members of the community that feel they could bring something positive to a full day event that celebrates everything beautiful about this area.
This will take a huge amount of planing but we have a proffesional at our helm by the name of Ollie, so now we bring it together.
If anyone has skills or suggestions that may help.

Please send an e mail tofindcorrieconcert@outlook.com"