Police Called 'Twice A Day' To East Anglia's Children Homes
30 March 2016, 07:40 | Updated: 30 March 2016, 09:08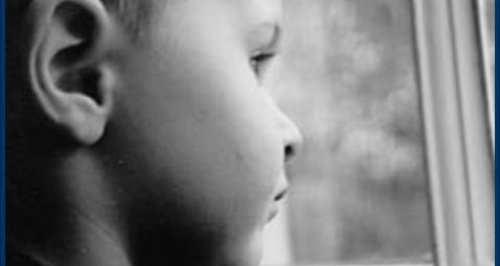 Police were called out to incidents at children's homes in Norfolk and Suffolk at least two times a day over the last three years.
The figures come from the Howard League for Penal reform.
They commissioned the report, which found staff and children called for police more than than 2,600 times.
The findings are published in a Howard League report, Criminal Care: Children's homes and criminalising children.
It calls for more support to be given to looked after children during their teenage years so that they are not pushed into the criminal justice system by homes that are supposed to be helping them.
The figures here in East Anglia is much bigger in Norfolk though, with more than 2,300 of the call-outs just coming from the county.
The number there is also rising, it's gone from 435 in Norfolk in 2012/13, to 1196 2014/15.
It's not known why the figure is so big in Norfolk, although Frances Crook, who's the charity's Chief Executive, told Heart it could be down to there being more homes there now:
"These children have been taken into care because they are in dire need and their parents cannot, or will not, look after them.
"They are wonderful young people who have had a really bad start in life. They deserve every chance to flourish.
"Private companies, charities and local authorities that are paid a fortune by the taxpayer should give these children what they need and deserve."
A spokesperson from Norfolk County Council though told Heart:
"The data which the charity has amassed seems to beg more questions than it answers. It seems the data relates to 'calls received' and this could mean calls about a variety of topics including where children in care are missing, a crime being reported or to assist in the management of a complex or difficult situation.
"The vast majority of children's homes in Norfolk are not run by the County Council, but by other providers such as charities. There will inevitably be occasions when providers need to involve the police, but in both our in-house units, and where we have Norfolk children placed in units not run by us, our expectation would be that police would only be called once all other behaviour management techniques have been tried.

It's likely that some of the calls listed will relate to children who are temporarily missing, rather than the reporting of criminal acts. When a young child in care goes missing, even if for a short while, it's only right the relevant authorities are kept fully aware, given the vulnerability of the children involved."