Police Officers Issued Body-Worn Cameras
2 June 2017, 08:18 | Updated: 2 June 2017, 08:23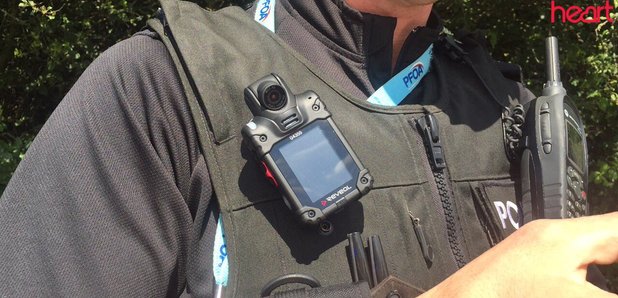 Norfolk and Suffolk Police have entered a new technological era as body-worn cameras are rolled out to police officers.
The first batch of cameras have been issued to all frontline roads policing officers, firearms, dog units and dedicated licensing team officers in Norfolk and Suffolk and it is anticipated that all frontline police officers will have a camera by the end of the year.
The cameras, which have been supplied by Reveal Media, will ensure increased accountability for police officers and will allow them to record actions of members of public while on duty.
Chief Supt Fawcett said: "This camera rollout marks a huge step forward for policing in Norfolk and we anticipate it will have a positive impact in making the county safer. Officers using the devices will have the capacity to capture evidence of criminal activity and, not only this; it has also been proven that people are less likely to offend when they know they are being filmed.
"This is the future of policing so we have invested in a high quality, easy-to-use product in order to provide the best possible service to the people of Norfolk."
Listen to the report below to hear what happened when Heart's Chantel Thompson went out on patrol with Sergeant Chris Harris from the Norfolk and Suffolk's Roads policing team to see how they work: