Poppy Project In Norfolk Gets Worldwide Donations
26 September 2018, 16:11 | Updated: 26 September 2018, 16:16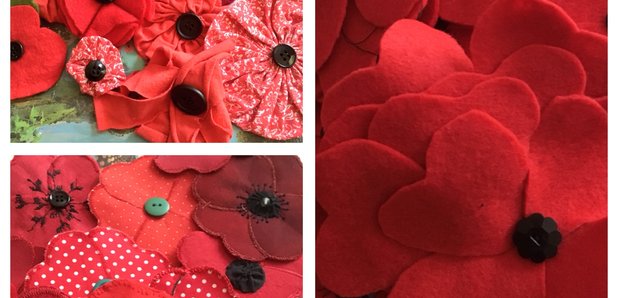 A project by Norfolk County Council's libraries to create 15,500 poppies to mark the 100th anniversary of Armistice Day has attracted donations from people from as far afield as America and Taiwan.
During the past year, Norfolk County Council's Library and Information Service have been working with Norfolk residents, schools, community groups and supporters worldwide, to create a poppy for all those named on Norfolk's war memorials, who lost their lives in World War 1.

More than 15,500 Norfolk men and women will be represented in the display of handmade poppies to commemorate the end of the First World War 100 years ago.

Sarah Salmon, who is co-ordinating the project for Norfolk County Council's Library's and Information Service said: "We wanted to create something special in remembrance of those who died, by making an individual poppy for each person and we're grateful to everyone who has contributed."
She told Heart "We had a surprise delivery of 500 poppies from Taiwan. They were just beautiful, all made of felt, so we've been really touched... (It) is a mystery, it came with a letter and they came via somebody in Thetford, but we don't know how they heard about the poppy appeal in the first place."
Poppies can be made of any material, including felt, wool, paper, crepe paper, hand drawn and coloured, but need to be no bigger than 10cm x 10cm (4in x 4in).

Finished poppies can be handed in at any Norfolk library and the last day for contributions is 8 October.

The collection of 15,500 poppies will be displayed in the World War I chapel in St Peter Mancroft Church from 22nd to 30th October, before being split into smaller displays and distributed across Norfolk's 47 libraries and 8 mobile libraries in November 2018.