Post Mortem Exam Results For Norwich Blast
16 July 2015, 11:54 | Updated: 16 July 2015, 12:09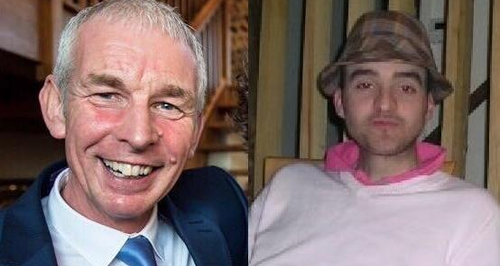 A post mortem examination has found that two men killed in an explosion in Norwich died of fire and the effects of breathing in fumes.
56-year-old Barry joy and 29-year-old Daniel Timbers died at their work Harford Attachments in Spar Road just before 9 on Monday morning.
Last night Barry's son Charlie shared this tribute to his dad on Twitter.
RIP Dad. Once a yellow, always a yellow. I will never stop supporting the mighty canaries dad. #NCFC #OneOfOurOwn pic.twitter.com/P32bJE2enh

— Charlie Joy (@C4N4RY_K1D) July 15, 2015
The Police are still on site - along with forensic teams, the fire service and health and safety executive, trying to work out what happened.
They say they're also still interviewing witnesses who were on the site the morning of the explosion.
Detective Chief Inspector Paul Durham told Heart what they now know about the blast:
"We're not talking about a bomb blast type explosion, some sort of device thats gone off or anything like that.
What we're talking about is called a flash-over explosion and that occurs when you have a build up of toxic fumes or flamatable fumes, and you have some sort of ignition...
It would have created a fireball, and the effects of that would have renderred Dan and Barry unconscious very very quickly."
We're told the fire itself wasn't able to spread very far - so it burnt out quickly.
But Durham added it was a very hot fire - describing it like a 'supernova.'
The death's are no longer being looked as as 'suspicious' or 'unexplained' but the police say they're focusing on whether there was breach of health and safety legislation or the deaths were preventable.