Rates of late HIV diagnosis fall in Norfolk
9 November 2018, 08:34 | Updated: 9 November 2018, 09:06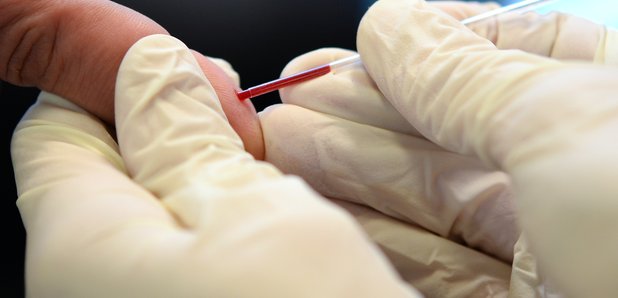 The number of people in Norfolk diagnosed late with HIV has almost halved.
It's been put down to the work of Norfolk's sexual health services.
In 2015-17 just 44 people (43%) of those diagnosed with HIV were classed as a late diagnosis.
Back in 2012-14 as many as 82 people were diagnosed late (58% of everyone who tested positive).
According to figures released from Public Health England in September 2018, Norfolk now has the lowest prevalence of late diagnosis in the east of England.
Norfolk sexual health services are also delivering an exceptionally high number of HIV tests, with 84.5% of people taking the test when offered. This is considerably higher than the national average of just 77%.
In 2017 11,276 people were tested in the county.
The improvements have been achieved by Norfolk County Council's Public Health team delivering masterclasses to healthcare professionals in Norfolk, including GPs, consultants, pharmacists, dentists, nurses and other stakeholders. These highlighted the importance of testing and spotting the signs of HIV regardless of sexual orientation, race, ethnicity, gender and age.
Recent national and regional data suggests that late HIV diagnosis is now becoming more prevalent in heterosexuals and in later age groups. Awareness campaigns have been running throughout Norfolk for two years to highlight the risks of transmission of HIV, increase testing and choice of availability and education to clinicians to make a prompt diagnosis and referral for treatment.
Norfolk County Council's Public Health team is still concerned about the prevalence of HIV in the county and are now taking part in a highly praised trial to offer PrEP to high risk individuals which, in Australia, saw a 25% drop in new infections in one year.
Louise Smith, Director of Public Health at Norfolk County Council, said: "We have been working tirelessly to deliver excellent HIV detection and treatment across Norfolk and this work is really paying off, as we are now performing significantly better than the national average in most areas.
"Whilst we are still not content with the number of new HIV infections each year, we are optimistic that the PrEP trial will have a major impact on those figures over the next 12 months."