Red Cross takes action in East Anglia heatwave
26 July 2018, 08:44 | Updated: 26 July 2018, 08:47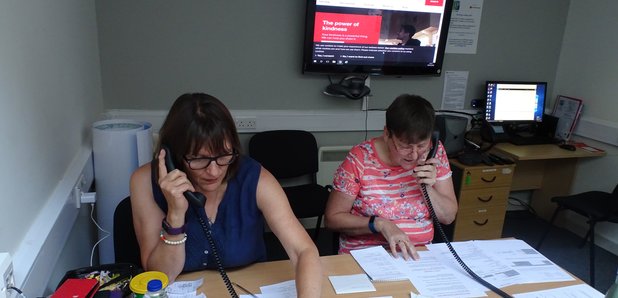 As the heatwave continues, a British Red Cross team has started making calls to vulnerable people across Norfolk and Suffolk to make sure they're ok.
The humanitarian charity is expecting to contact up to 500 people over the next few days.
It knows who to contact as a result of its 'Support at Home' schemes.
These services, based at five hospitals across Norfolk and Suffolk, send trained Red Cross volunteers to help people re-settle in their homes after an accident, injury or hospital stay, and help them with practical tasks and companionship so that they can begin to regain their independence.
Although the period of Red Cross support is limited to six weeks, the charity keeps a record of people who may become more vulnerable during difficult weather conditions, so it can offer further support when necessary.
"We just want to make sure everybody has the support they need," says Simon Holmes, Red Cross emergency response operations manager for East Anglia.
"Some of our service users may not have much help from friends or family, so we want to make sure they are not forgotten during these unusually high temperatures."
The Red Cross team is making calls from the charity's support line room at its Norwich HQ.
"It's just a friendly call, really," says Simon.
"We'll introduce ourselves, explain what we're doing, and find out how people are getting on. They may be completely fine, but it's possible they could benefit from some advice on how to cope with the hot weather, or even a visit from one of our Support at Home volunteers.
"It's a team effort, along with our partners at the hospitals and all those who are supporting people during the hot weather. We tailor our response to meet individual needs - it's all part of our commitment to supporting people in crisis."