RNLI Advice Not To Follow Our Dogs Into Water
12 November 2018, 17:43 | Updated: 12 November 2018, 17:46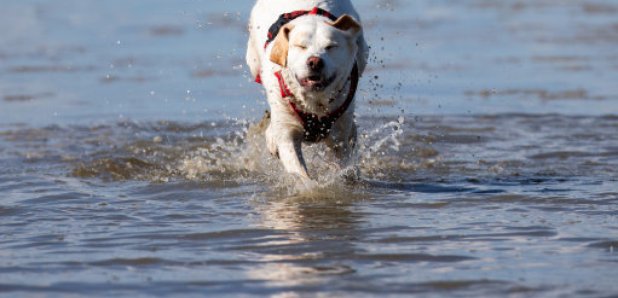 After the Happisburgh RNLI were called out yesterday to help a woman who'd gone into the sea at Walcott to get her dog, we're being warned about the dangers of following our pets into water.
Philip Smith from the Lifeboat station there, told Heart "Keep your dog on a lead if you're close to the cliff edge or fast flowing rivers. If your dog goes into the water or stuck in the mud, call them, they'll probably get themselves out."

When crews arrived at Walcott last night, the woman was ashore and didn't need their help.

But Philip said when people do follow their pets in they often end up in trouble themselves saying: "They tend to get into difficulties, and going into cold water they go into cold water shock and get in trouble unable to swim and unable to get themselves out."

The advice from the RNLI is that if your dog enters the sea or any water then do not enter the water yourself. They say to try calling and encouraging your dog to return; if this does not happen and you are worried for your dog's safety then call 999 and ask for Coastguard who will contact the Lifeboat who are happy to help.