Roudham Train Crash: "Everyone Was Holding On For Dear Life"
11 April 2016, 07:42 | Updated: 11 April 2016, 07:47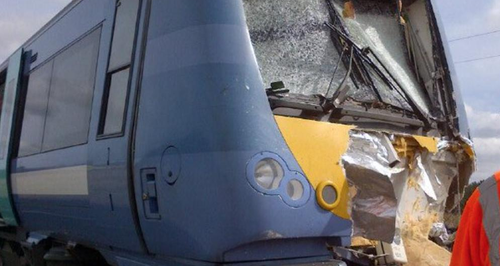 A passenger on a train from Norwich, which crashed with a tractor at a level crossing yesterday lunchtime, has told Heart everyone was "holding on for dear life" before it came to a stop.
The 12:03 Abellio Greater Anglia service to Cambridge, which was carrying 135 passengers, hit a tractor at an unmanned level crossing in Roudham near Thetford.
Alex Youngs was one of those on board. He told Heart: "All of a sudden there was this almighty bang.
"There was glass everywhere from the windows and suitcases went flying.
"We were obviously going at top speed once we hit the tractor so it felt like forever before we came to a stop.
"Everybody was just holding on and not really knowing what was going to happen next."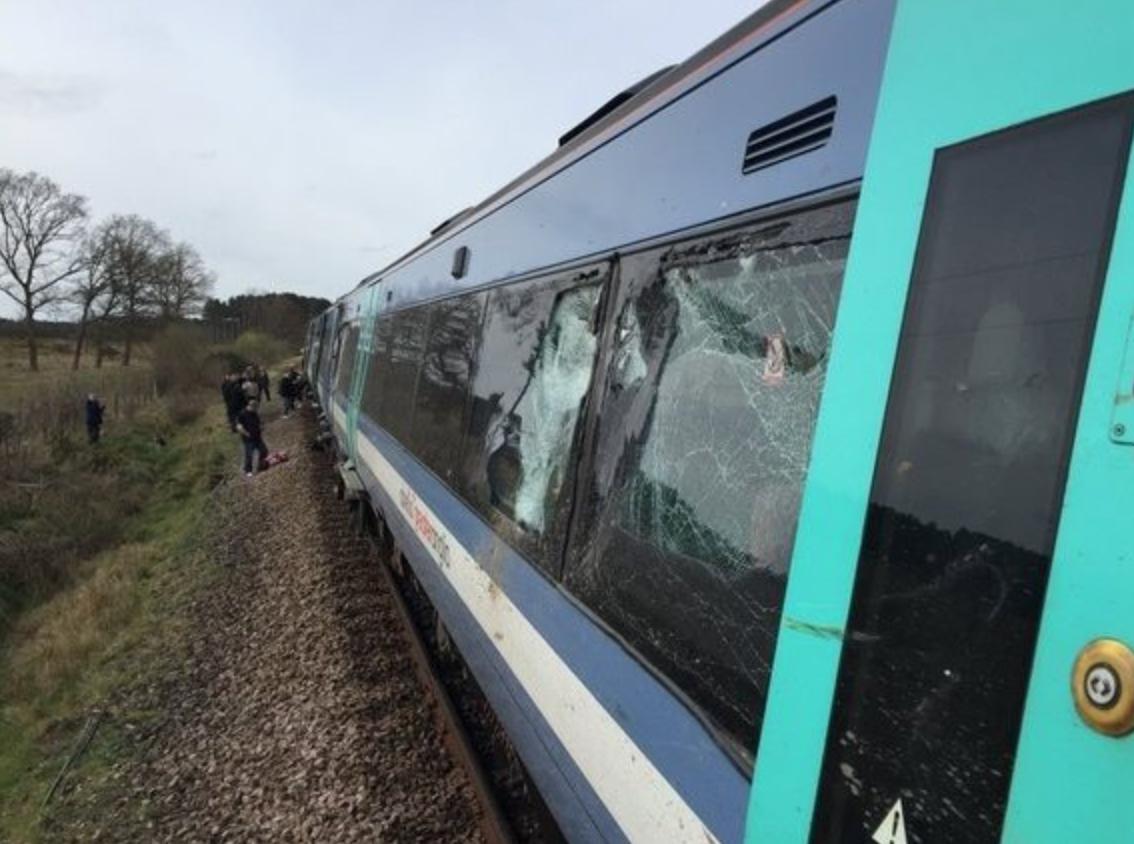 Emergency services including the air ambulance and fire service were called to the scene at Hockham Road.
Both the train driver and the 31 year old driver of the tractor were taken to hospital with the tractor driver suffering serious but not life threatening injuries.
10 of the passengers were treated for cuts, bruises and shock.
Alex has praised the response by staff: "The driver, conductor and a Network Rail guy who happened to be on board were going through the carriages and making sure everyone was ok.
"The emergency services turned up very quickly."
All the train lines have reopened this morning.