Rough sleeping reduced in West Suffolk
10 December 2018, 07:37 | Updated: 10 December 2018, 07:41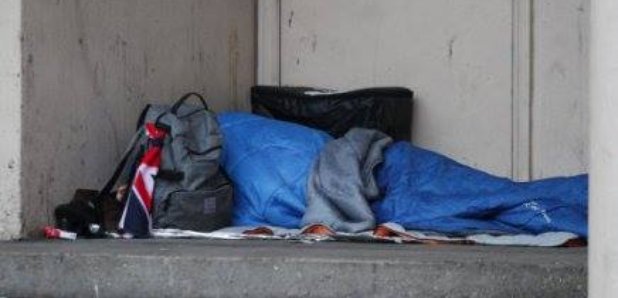 A rough sleeper support team set up in West Suffolk in September say they're already seeing results.
They claim they've managed to get one fifth of those sleeping on the streets in Bury St Edmunds into accommodation.
The team of five rough sleeper support workers including expertise in addiction and mental health support, was created after successful bids by West Suffolk councils for Government funds.

Since September, the team who operate across West Suffolk have helped rough sleepers on 31 occasions off of the streets and other open places into accommodation. In that same few months it has also prevented people from returning to rough sleeping on 18 occasions.

That has contributed to a reduction in the number of rough sleepers in the area. There are currently around 20 people sleeping rough in the Bury St Edmunds area and approximately another two in other parts of West Suffolk. That compares to about 25 in Bury St Edmunds three months ago out of a total of around 36 in West Suffolk.

Cllr Sara-Mildmay-White, West Suffolk Councils Cabinet Member for Housing said: "Helping people off of the streets is not as simple as providing them accommodation and giving them a key. Many of our rough sleepers need support for addiction and/or mental health issues if they are to maintain a roof over their head and work toward a more permanent form of accommodation.

"Over the past year the Council has invested in all-year round accommodation to help rough sleepers off of the streets. Crucially with that accommodation, comes support staff to help the individuals with whatever issues they face to try to prevent them from returning to the streets.

"We have support and accommodation available which means that we are unlikely to need a winter night shelter. This is part of our continued focus on helping rough sleepers rebuilding their lives. Of course there is still a long way to go and we continue to talk to people who are rough sleeping to try to get them to accept the support and help that they need for life off the streets."