Royal Mail's Busiest Day In Norwich
13 December 2018, 15:33 | Updated: 13 December 2018, 16:17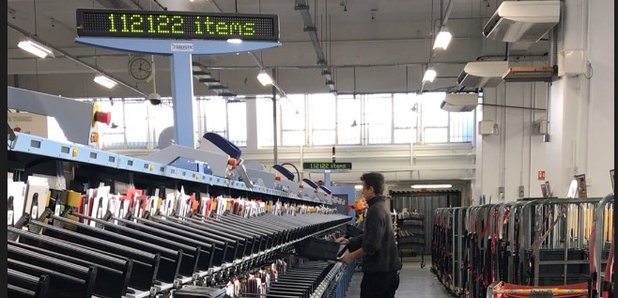 The Royal Mail centre in Norwich is estimated to sort one million items today (13th December).
It's the busiest day of the year for the branch, who told us over the festive period they open a second warehouse in order to cope with demand.
Since Monday morning (10th December) they have processed 5.2 million items, including 850,000 parcels that must be sorted manually by the workers. 350,000 of those parcels are to be delivered in the NR postcode area.
They said they start to get busier in November around Black Friday and the Royal Mail employ 178 new staff members to help in Norwich for the rush.
Derek Pope, OPG (Operational Postal Grade) from Norwich, who sorts the mail, told Heart that they get extra machines working to help ease the pressure too: "We get millions of items of mail at Christmas time, the machine does about 45,000 items per hour.
"Usually we don't run the machines on the early shift, because of the amount of customer mail we get from the public - Christmas cards and the like, we run that because the late shift wouldn't be able to handle it."
Work can also move slower over the Christmas period as workers see a lot of letters without postcodes on the envelopes which require manually sorting.