Ruddy Muddy supports World Mental Health Day
10 October 2018, 09:06 | Updated: 10 October 2018, 16:07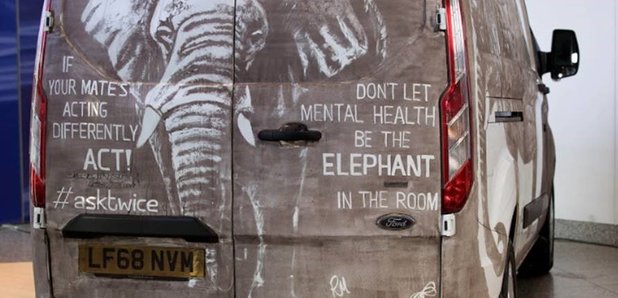 Norwich's dirty van artist Ruddy Muddy has created a new muddy masterpiece for World Mental Health Day.
He wants to help spread mental health awareness across the U.K and is urging drivers to address mental health.
His latest work brings to life the image of an elephant stuck inside a transit van, to symbolise the real elephant in the room - mental health stigma.
In the same way that 'clean me' messages are often written onto vans, the van art aims to capture the attention of drivers on the road who would not otherwise come across mental health awareness education.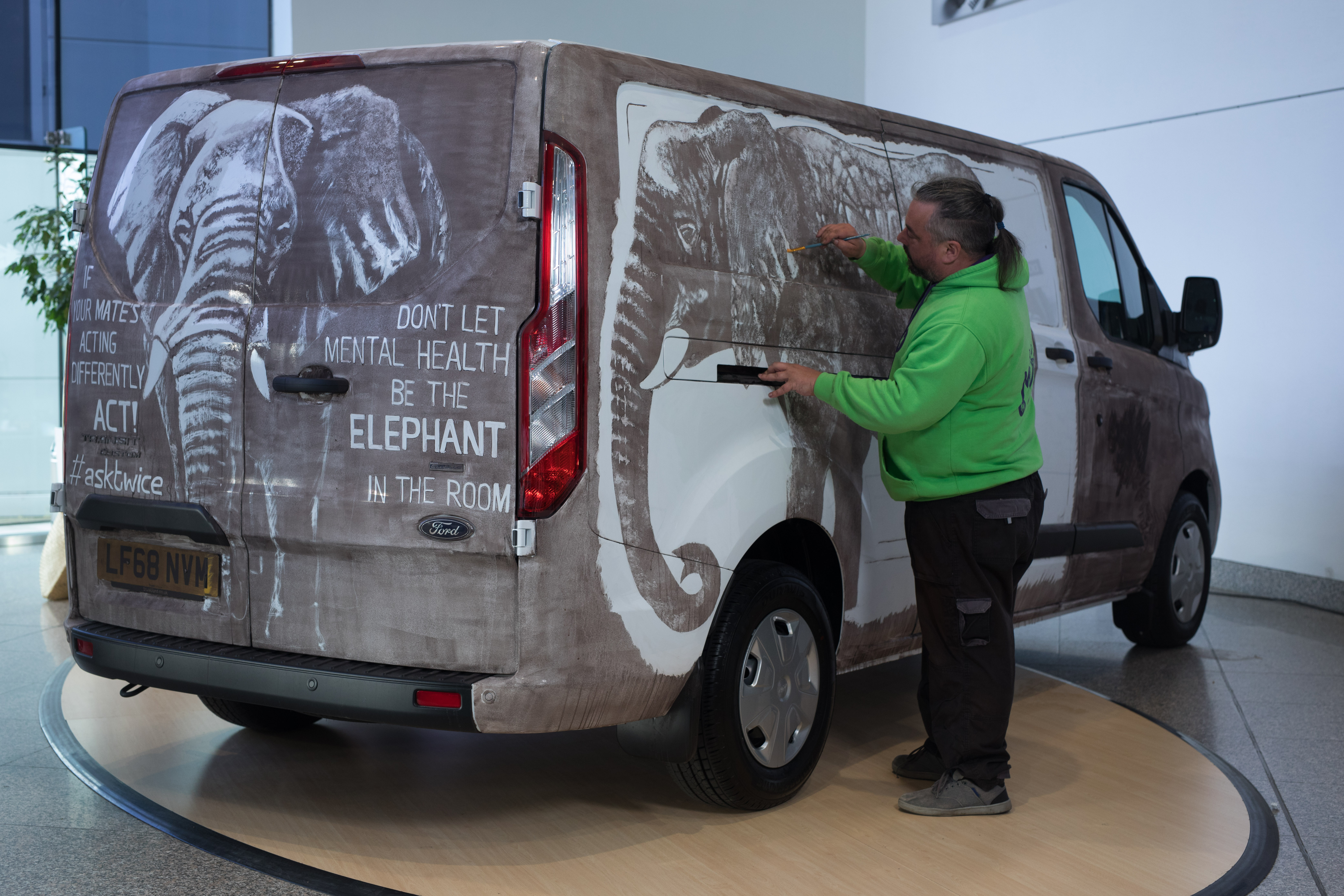 This compliments the national campaign, launched by Time to Change and Ford, that encourages people to 'Ask Twice' if they suspect a friend, family member, or colleague might be struggling with their mental health.
The campaign says the simple act of asking again, with interest, shows a genuine willingness to talk and listen.
"When the mental health campaign was first mentioned I knew I wanted to be on board," said Ruddy Muddy.

"Poor mental health has touched both friends and family and I have seen first hand what a profound impact it can have.
"A chance to do something that increases the awareness of talking and understanding mental health was an extremely interesting idea.
"If it can help just one person then it is a very important muddy van."