Sailor To Go Home After Being Stranded In Norfolk
8 August 2018, 16:22 | Updated: 8 August 2018, 16:24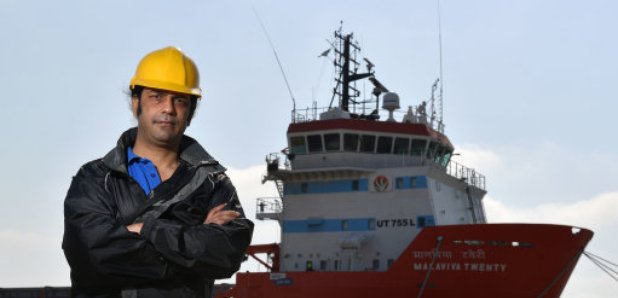 An Indian sailor who was stranded aboard a ship moored at Great Yarmouth for 18 months, is preparing to return home after a legal stalemate was broken.
43 year old Captain Nikesh Rastogi, has been stuck with three crew on the Malaviya Twenty since the ship's owners fell into liquidation, leading to a series of legal disputes around unpaid crew wages and port dues.

He said he and his three crew members had received no wages since last year and had feared they would not get paid if they left the ship as it would be "considered a derelict which means anybody can take it over".

Lawyers acting for the crew made representations to the Admiralty Marshal at the High Court in July and the ship has now been arrested, meaning the court can arrange its sale and use the money raised to pay those owed.

Capt Rastogi, from Mumbai, said he hopes to take a flight home soon.

"It is like a weight being lifted because there was a point of no hope," he said. "There was a period where things were really bad mentally."

He said the situation had been difficult but he felt responsible for his crew, adding "you can't sit and mope over it, you just slide into the role".

The crew spent much of their time doing routine maintenance and performing drills and kept in touch with family at home on WhatsApp.

Capt Rastogi said they looked out for "markers for depression" and he read books to keep busy.

"Your mind needs to be like a shark in that sense because if you stop then you sink and you start thinking about the situation and then there's no hope," he said.

He said he would continue to work at sea after the ordeal, adding "lightning doesn't strike twice".