SNAILS HOLD UP A47 IMPROVEMENTS
18 December 2018, 12:44 | Updated: 18 December 2018, 13:02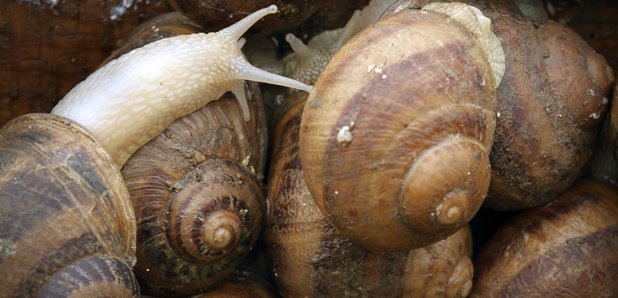 Road improvements could face a five year delay.
(Snail pictured not Whirlpool Ramshorn snails)
Little Whirlpool Ramshorn snails are a legally protected species that have been found alongside the A47 in Norfolk.
Along the Acle Straight the snails have made a home in the ditches, which means a licence will be needed for any improvement work.
A project to re-home them has been started but in the meantime the road improvement scheme may have to be delayed until 2023.
They're protected under the EU Habitats and Species Directive and it needs to be observed to make sure more of them don't appear.
The snails are a rare freshwater species with shells that are just a few millimetres in diameter on a 'red list' of endangered species.