Speedy drink drive justice in East Anglia
1 December 2018, 07:25 | Updated: 1 December 2018, 07:35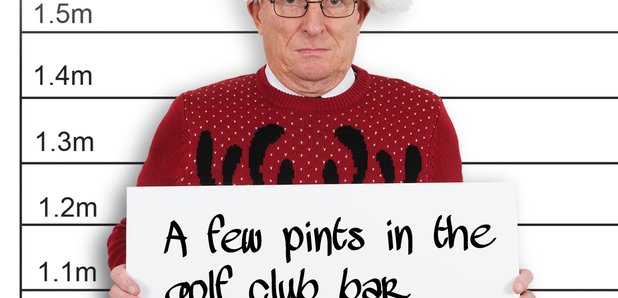 Drink and drug drivers in Norfolk and Suffolk face losing their licence within 24 hours of being breathalysed.
Specific time slots have been reserved at Norwich and Ipswich Magistrates' Courts to deal with people caught driving under the influence.
It's as police in both counties launch their festive drink and drug driving crackdown, which involves extra roadside checks.
Any driver who is stopped due to concerns over the manner of their driving, a vehicle defect, or is involved in a collision, will be breathalysed.
During last winter's campaign more than 3,000 drivers were tested with 152 drivers providing positive readings in total for both counties.
In Norfolk 1,320 tests were carried out with 82 drivers failing while in Suffolk 1,751 tests were carried out with 70 drivers failing the test.
78 drivers failed drugs tests across both the counties.
Inspector Jon Chapman from the Joint Roads and Armed Policing Team, said: ''Driving while under the influence of drink or drugs is not acceptable, but at Christmas the risks are even more prevalent with darker nights, bad weather and sadly, more people taking the risk by drinking or using drugs and then getting behind the wheel.
"Statistically young men do form a large proportion of those whom we stop for drink-driving, however we are seeing more and more men, and increasingly women, aged over 35 who are drink driving, many with the attitude 'it will never happen to me.'
"It is quite harrowing as many of the people in this age range have been targeted by decades of campaigns about the dangers of drinking before getting behind the wheel. Last December, almost 92% of everyone who were arrested for drink driving offences nationally, were aged over 25.
"These are people from all backgrounds, ethnicity and genders. Many of them have professional careers, they may have children and grandchildren and yet they are still choosing to get behind the wheel after consuming alcohol. We want to continue to drive home the message and make drink-driving socially unacceptable, no matter how old you are.
"There could be serious consequences to driving under the influence of drink or drugs including being involved in a serious collision where you or someone else is injured or killed. It is just not worth the risk.
"The number of drink driving charges is decreasing nationally which is a step in the right direction. While we would like to think that this is because people are more aware of the dangers of getting behind the wheel after a few drinks, the reality is that the decline is small and there are still plenty of people out there willing to take the risk."