Stabbing victim's mother appeals to Suffolk's PCC
21 June 2018, 06:40 | Updated: 21 June 2018, 06:45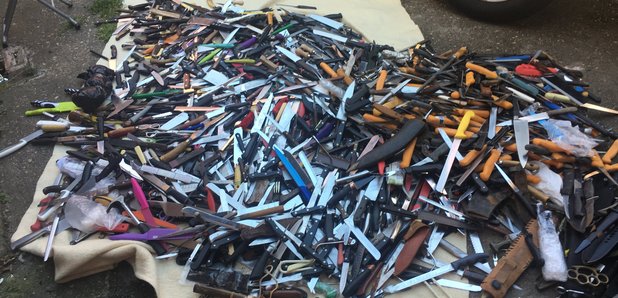 The mother of a 17 year old who was stabbed to death in Essex is calling on Suffolk's Police and Crime Commissioner to let her extend her knife amnesty project into places like Ipswich - where there have been three stabbings recently.
"We know we can help," Caroline Shearer, who founded the charity 'Only Cowards Carry Weapons', told Heart.

"We can provide the workshops that are needed in their schools.
"We can provide link-ups where we can go out in the community and start showing these kids what really does happen."

The charity's Knife Amnesty project sees bins placed across Essex - where people can anonymously hand in weapons.

In the last six months - they've counted more than 2800 knives handed in across six bins.