Stowmarket Man Admits Rape and Attempted Kidnapping
9 March 2015, 16:26 | Updated: 9 March 2015, 16:32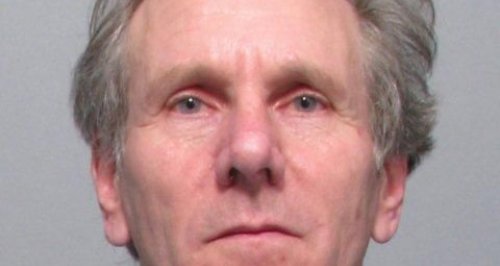 A 'dangerous' man from Stowmarket who preyed on women walking home at night, has pleaded guilty to rape and attempted kidnapping charges.
56 year old Clive Howard appeared at Norwich Crown Court after pleading guilty to a series of offences including rape, attempted rape and attempted kidnap.
It's in connection with offences in Norwich and Cambridgeshire between 1986 and 2014.

Howard admitted attacking a woman in the St Helens Wharf car park near to the Adam and Eve pub in May last year.
He was arrested and charged with the offence a few days later.

After this, his DNA was put on the national database and enquiries revealed a match to an unsolved case in Cambridgeshire in 2013.

Detectives started investigating this offence and found "striking similarities" to the Norwich case.

He was linked to three other attempted kidnappings in Cambridgeshire.
In total Howard was charged with seven counts of rape, three counts of attempted kidnap and one count of attempted rape, relating to offences between 1986 and 2014.
The offences involve five victims who are all adult women.
Detective Sergeant Chris Burgess, who led the investigation, praised the victims for their bravery in coming forward.

He said: "Reliving an experience such as this is never easy for a victim of sexual assault and I recognise the bravery shown by all victims in this case who would have been prepared to give evidence, had the case gone to trial.

"Howard's guilty plea demonstrates the strong case police had against him and I believe women are safer with this dangerous man off the streets.

"A striking similarity between the cases is that Howard would prey on women walking alone at night. I hope his guilty plea goes someway to helping his victims move forward from this terrible experience."

DS Burgess added: "Victims of sexual assault can be reassured we investigate offences thoroughly and sensitively, regardless of when it happened, and I would encourage anyone who has been a victim of sexual assault to come forward."

Howard, of Bury Street, Stowmarket, in Suffolk, has been remanded in custody and will appear at Norwich Crown Court for sentencing on Monday 20 April.