Suffolk Council Tax Could Rise
19 January 2016, 15:35 | Updated: 19 January 2016, 15:41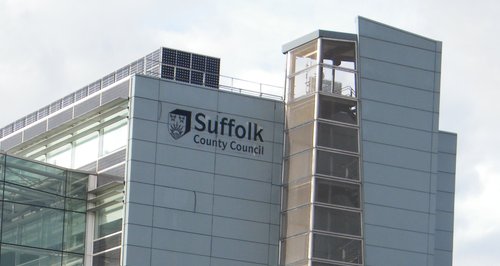 We could soon be paying more in council tax in Suffolk.
Even though the council want to freeze tax into 2016/17, in their cabinet meeting next week they'll considering adding on an additional tax to pay for adult social care.
That would work out around 43p a week more for people in Suffolk, but will give the council £5.4 million more.
They're able to do this through the national Adult Social Care levy, which was outlined by the Chancellor of the Exchequer as part of his Autumn Spending Review.
The council's already made savings of over £170 million since 2011/2012, but needs to find another £80 million in the next two years.
They're also taking about having to use £4.8 million in reserves to balance the budget by 2017.
Suffolk County Council's Cabinet Member for Finance, Cllr Richard Smith said: "We have looked carefully at the areas of services where we need to make savings over the next year and I am confident that, should they be agreed, these proposals are targeted so that they will not reduce the impact on service delivery.
"Proposed savings focus on achieving greater collaboration with partners across the public sector with a view to improving the delivery of social care; working with communities and voluntary groups.
"There is also a drive to integrate health and social care services and rationalise back office functions further to use technology and resources more effectively.
"As we have stressed before, savings in areas that support Suffolk's youngest and oldest residents have been purposefully kept to an absolute minimum to protect the most vulnerable people."
We're also told that even if tax goes up, Suffolk council will still have less money than in previous years thanks to a cut in the Government grant.
A final decision on the budget will be made at the Full Council meeting on Thursday 11 February.