Suffolk farm feeds one million bees
29 August 2018, 08:40 | Updated: 29 August 2018, 08:43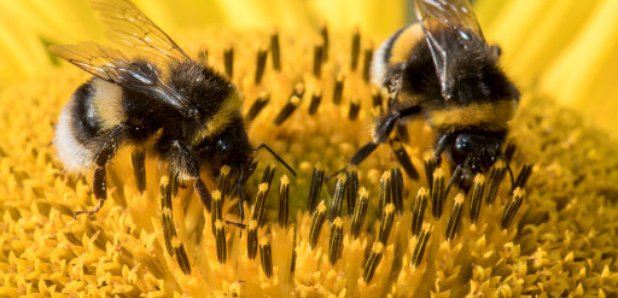 A farm in Suffolk has been trying to save the UK's favourite insect... bumblebees.
Dingley Dell's pork farming operation near Woodbridge planted 83 football fields worth of flowers, to try and feed one million bees during the summer.
Mark Hayward - from the farm - says more needs to be done on a national scale to solve the problem.
"The number of bees start to rise dramatically from early June through to the end of August," he told Heart.
"If you look around in arable farming in general, people are growing wheat - they're not growing anything that provides nectar.
"So in June, July and August a lot of them starve.
"We can undoubtedly make a huge difference around our farm, but actually if we really want to make a difference with bees generally then it needs to be done on a grander scale."