Suffolk Murder: 25 Year Anniversary Appeal
9 February 2018, 11:37 | Updated: 9 February 2018, 11:52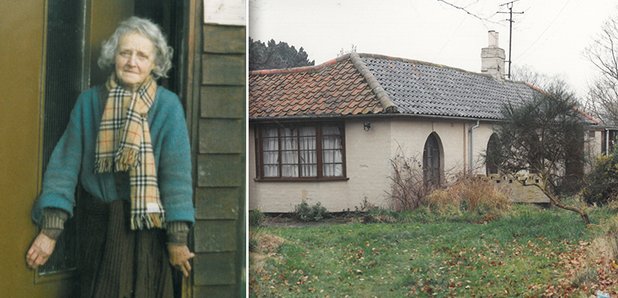 This weekend marks the 25th anniversary of the murder of an 82-year-old woman at her home in Martlesham which remains unsolved.
Doris Shelley lived alone in a bungalow along Main Road where she was attacked after an unknown person or persons broke into her home, at some time between 2pm on Wednesday 10 February and 12.45pm on Thursday 11 February in 1993.
A neighbour discovered her in a dazed and confused state on the 11 February, cowering in the corner of the kitchen covered in her own blood. She had been struck to the head at least once with a blunt instrument and had bruises to her face consistent with having either been punched or kicked a number of times.
She lost consciousness shortly after being discovered and remained in that condition until her death in Addenbrooke's Hospital 11 days after the attack, having never been able to tell anyone what had happened to her. A post-mortem examination found that she had sustained a fractured skull and this injury was the cause of her death.
Suffolk Police launched a murder investigation under the name of Operation Valentine and completed an exhaustive inquiry into Mrs Shelley's death, including forensic work and house-to-house enquiries in the village, along with numerous media appeals – including on the BBC Crimewatch programme in May 1993.
Officers were particularly keen to trace the driver of what is believed to have been a red Ford Sierra seen in the vicinity of Mrs Shelley's driveway on the last day she was seen prior to the attack and this remains an active line of enquiry. A number of people were arrested in connection with her murder, but no charges were ever brought.
Mrs Shelley's home at the Old Mill House has since been demolished and a new property built on the site. Her husband had died when she was aged in her 20s and she had no known immediate family.