Suffolk PC Rescues Broken-Down Bride
11 July 2015, 06:00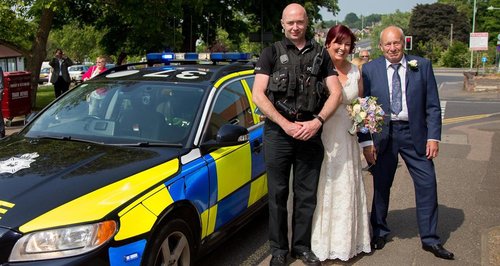 Newlyweds in Lakenheath have thanked a Suffolk PC who came to their rescue on their wedding day.
Bride Dianne Hunnibell's vintage rolls royce broke down on the A14 on the way to the church.
But PC Ian Jepp came to her rescue, and took her to the Stowmarket church with blue flashing lights last June.
Check out a video of the bride turning up outside the registry office here:
PC Jepp, who's roll usually involved dealing with crashes and road diversions said: "I was happy to be of assistance.
"As a Roads Policing Officer, we usually deal with incidents such as collisions and drink-drivers so it was really nice to deal with something positive for change.

"I can't say that I have ever helped a bride to get to her wedding on time before in my policing career, but it shows how diverse policing is!"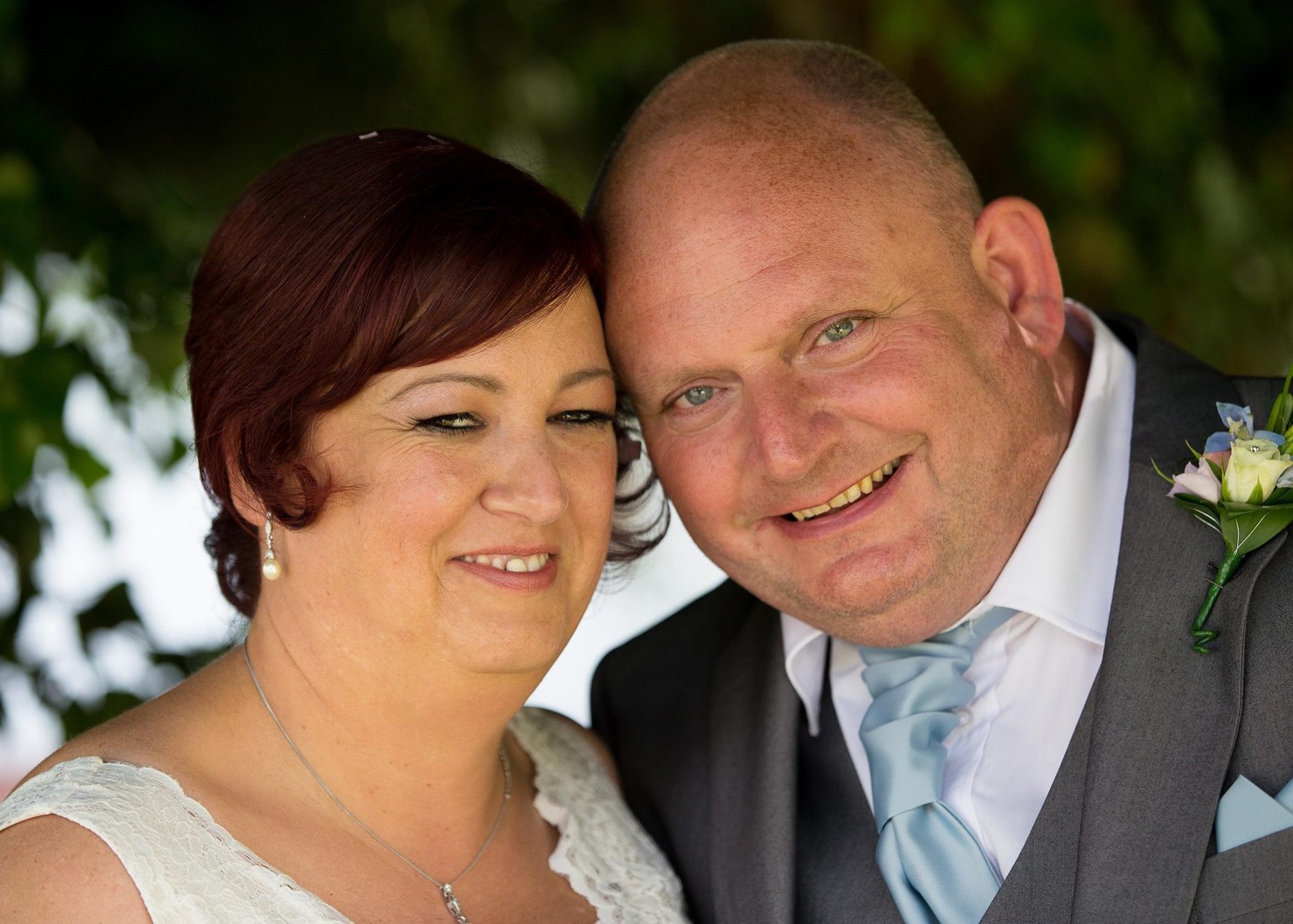 Bride, Dianne, said: "It's not something you expect to happen on your wedding day!
We got in the car and it kept stopping and starting the whole ride. It finally gave up on the fly-over near Sainsburys on the A14 in Bury.
I remember looking at my watch and thinking that it was 3.05pm and we weren't going to make it to the registry office by 3.30pm.

"An officer pulled up in a police car and I asked 'will you take me to my wedding?'
"He was really sweet and went away, made a call on his radio and then came back and said 'yes.'
"There was no way otherwise that we would have been able to make it, as everyone was already at the church.

"The officer was really lovely and calm. He kept telling me not to worry. My dad, Peter, on the other hand was like a little boy on Christmas day when the officer turned on the blue flashing sirens.

"I cannot thank PC Jepp and Suffolk Police enough. Without them I wouldn't have got married on that day and with guests having travelled from London and all the way from America, it would have proved nearly impossible to re-organise it."

The happy couple have been together three years and live in Lakenheath together.