Suffolk Police chief announces retirement
30 October 2018, 08:35 | Updated: 30 October 2018, 08:42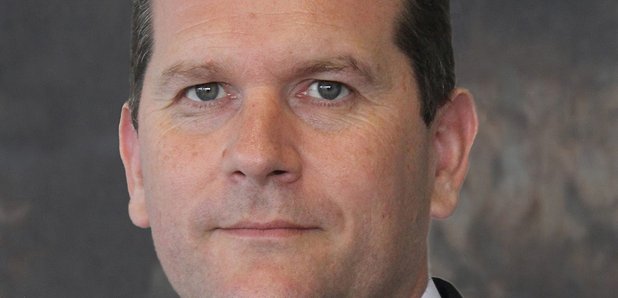 Gareth Wilson, the chief constable of Suffolk Police, has announced his retirement.
Mr Wilson, who is also head of the National Police Chiefs' Council committee on equality, diversity and human rights, will be leaving policing after 30 years in service.
He joined Suffolk Police in 2014 and has held the top job since January 2016 after an 11-month term as temporary chief constable.
He previously worked for forces in Norfolk and in Essex, spending 23 years in CID and uniform roles at the latter.
Mr Wilson will continue in his role until April next year.
He said: "I feel honoured and privileged to be Suffolk's Chief Constable, but after three decades in policing I believe the time is right for me to seek a new challenge.
"I am extremely proud of the officers and staff under my command who day-in and day-out work tremendously hard, often in very difficult situations.
"Much of the work they do is unsung, but the dedication they show to their communities and the difference they make to people's lives cannot be understated.
"During my tenure there have been many challenges, both in terms of the financial landscape and speed with which the nature of crime is changing.
"However, Suffolk Constabulary has responded to every challenge and I know it will continue to do so in the future.
"I have also enjoyed working with Police and Crime Commissioner Tim Passmore, including at meetings we have had with the communities of Suffolk to hear where we are doing well and what we can improve on."