Suffolk Police Want Us To Help Them Choose A Card
26 November 2018, 14:59 | Updated: 26 November 2018, 15:13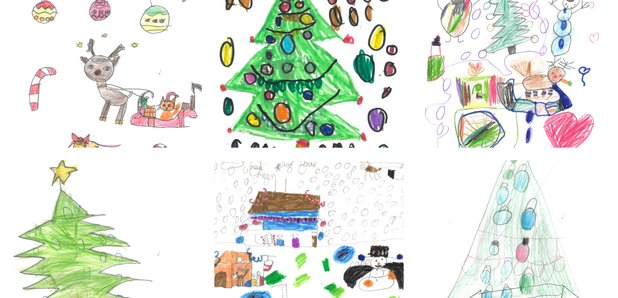 Children from three Ipswich primary schools have putting their drawing skills to the test, submitting designs to be considered as the 2018 Christmas cards for Suffolk Police.
Now it's up to US to vote for our favourites.

Chief Constable Gareth Wilson said: "I would like to thank all of the children who took part in this year's competition. The level of talent was so high that I am giving the public the opportunity to help choose the winners."
Starting today, Monday 26 November and running until Friday 30 November, the public will have the chance to vote by either heading over to the constabulary's official Facebook page and clicking the 'like' button on their favourites or by visiting the website and voting in the poll.
The four images with the highest number of 'likes' and votes will then be printed and sent out to over a 1,000 recipients.
Mr Wilson added: As well as seeing their designs represent Suffolk Constabulary, the winners will also be invited in on a guided tour of our headquarters, which should be exciting for any young person; the chance to look inside and see exactly what goes on here."
Suffolk's Police and Crime Commissioner Tim Passmore said: "This is such a lovely idea. I'd like to thank everyone who has submitted a design and say well done to the young people whose designs have been shortlisted."
The public should head to Suffolk Constabulary's official Facebook or go to www.suffolk.police.uk to vote. The winning designs will be announced shortly after the closing date on Friday 30 November.