Suffolk School Transport Consultation Begins
12 December 2017, 09:58 | Updated: 12 December 2017, 10:00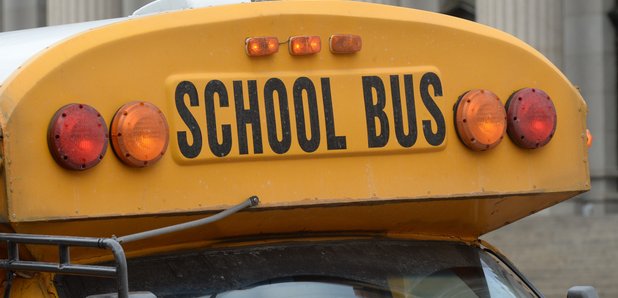 Your child's school transport could be cut in Suffolk.
Suffolk County Council is asking for parents' views on the future of school travel and say ALL views will be listened to carefully as they try to make savings.
The two and half month consultation, which starts today (Tuesday 12 December), invites people to help the council shape the future of school and post-16 travel policies.
Suffolk County Council has already listened to headteachers and included additional options in the consultation document. The pledge today is to do more of the same as the authority seeks help to find a long-term solution to the funding issues facing home to school transport.
In Suffolk, £21 million of taxpayers' money is spent per year getting children to and from school. Suffolk County Council has already introduced a number of efficiency changes to the service saving around £2.6 million.
Now, like many other councils across the country, the authority needs to consider making more significant changes. It is therefore consulting on changing its school and post-16 travel policies so the service can be affordable, sustainable, and capable of meeting growing demand in the future.
The council's current school and post-16 travel policies go above legal requirements, which means around 2400 children and young people receive free/subsided school or post-16 travel that Suffolk County Council is not legally required to provide and that they wouldn't get in many other parts of the country. In addition, around 2400 children receive free travel to schools further away than legally required to provide. The proposed consultation seeks views on changing these policies and includes three alternative options, pre-and post-16.
Option 1: In September 2019, change the school travel policy so that it is in line with the legal requirements. This would mean implementing all the changes in one go, including ceasing free travel to the transport priority area schools where it is not the pupils' nearest.
Option 2: From September 2019, introduce the changes year by year as a child joins or moves school so that it is in line with legal requirements. This means that we would introduce all the changes on a phased basis. This option would cost Suffolk County Council an estimated £8.8 million to implement.
Option 3: Make no changes to the school travel policy but make savings from other services provided by Suffolk County Council.
Suffolk County Council is also asking for feedback on several other matters, including using Rights of Way as part of the way distance to a school is measured and a range of local solutions, such as Local collection hubs and opt-in to travel, which we have developed with a range of schools.
Further details on these options can be found on the consultation website: www.suffolk.gov.uk/schooltravel
To have your say from 9.00am on 12 December please fill out the consultation survey, alternatively you can download a hard copy from the website and return to:
Suffolk County Council - school and post-16 travel consultation
Endeavour House
8 Russell Road
Ipswich
Suffolk
IP1 2BX