Suffolk Woman Launches Pancreatic Cancer Campaign
16 November 2017, 09:29 | Updated: 16 November 2017, 09:31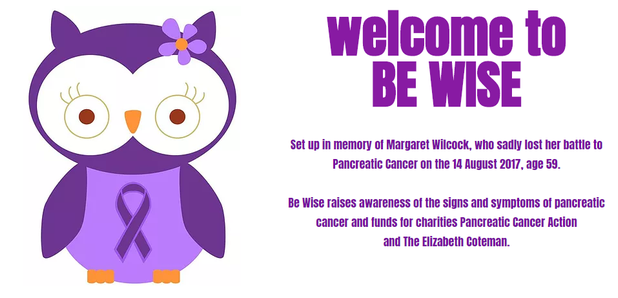 A woman from Suffolk, who lost her mum to pancreatic cancer, is pushing for more awareness about the signs of the disease.
Julie Wilcock told Heart - on Pancreatic Cancer Awareness Day - 24 out of 26 people diagnosed daily with the disease will die.
She says although her mum Margaret survived for 13 months, and opted to have chemotherapy, she was in agony:
"Within two weeks of Mum first going to the doctor, feeling ill, we had a terminal diagnosis.
"Sadly, the chemo really did hit Mum hard. Her quality of life over that time was not good."
Julie gave up her career in HR to be her mum's full-time carer.
She continued: "Emotionally, and psychologically, my entire world has been turned around.
"Mum's final wish was to die at home, but by the end, she was too ill for us to care for her there.
"Two weeks after we took her home from West Suffolk Hospital, she told me she needed to go to the hospice."
After Margaret's death in August, Julie started 'Be Wise' - an awareness campaign and website with lots of personal insight into the journey of both pancreatic cancer sufferers and their loved ones.
Because the symptoms are often hard to spot, and present too late in most cases, the 'Be Wise' website has lots of information about what to look out for.
Julie added: "Some symptoms can be a persistent n upset stomach, sudden weight loss, jaundice, looser bowels."
"Mum was healthy, and still working four days a week at 58. But she kept getting an upset stomach for no apparent reason.
"She lost her appetite; and I noticed her eyes yellowing too.
"You know your body better than anyone else does - so if you're worried, you should go to your doctor and keep talking to them."
Survival rates of pancreatic cancer are just 5% - making it one of the most aggressive cancers.
More more information go to: http://www.bepancreaticwise.co.uk/