Suffolk's Lil' Chris Dies Aged 24
24 March 2015, 14:46 | Updated: 24 March 2015, 17:43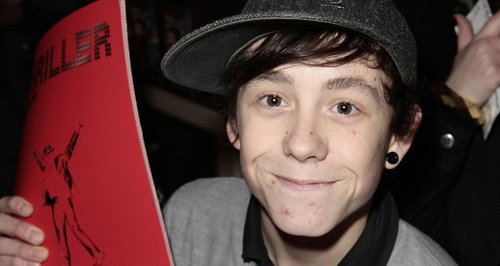 Tributes have been pouring in after Lowestoft-singer and Rock School star Lil' Chris was found dead in Suffolk.
The 24-year-old, who's real name was Chris Hardman found fame at the age of 15 - appearing on Channel Four's Rock School.
Police were called to an address on Union Road in Lowestoft just before lunchtime on Monday
They say they're not treating the death as suspicious.
Stars have been tweeting their shock and sadness after the news.
Shocked and saddened to hear the news about Lil' Chris. He supported us a while back and was a little star and an awesome guy. #RIPChris

— Harry Judd (@mcflyharry) March 24, 2015
Thoughts go out to his family. Such a shame. Really nice guy and positive role model for our area #ChChChCheckingI... http://t.co/Qs336sI25c

Sad to report Lil Chris from the Gene Simmons Rock School TV show, has passed on. He was loved. RIP, Lil Chris. pic.twitter.com/ODlHs1bX6y

— Gene Simmons (@genesimmons) March 24, 2015

— Anthony Ogogo (@AnthonyOgogo) March 24, 2015
Olympic boxer Anthony Ogogo went to the same school as Chris - he spoke to Heart about the singer.