Support For Victims Of Sexual Abuse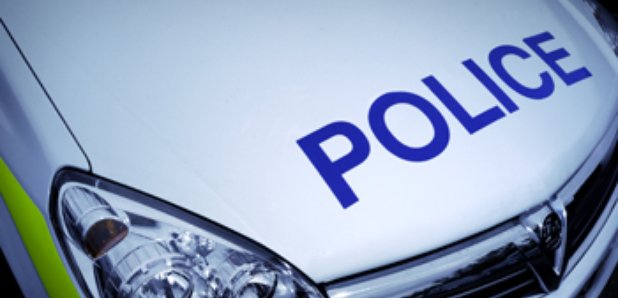 As police support a national campaign raising awareness of sexual abuse and violence, victims are being reminded of round-the-clock support which available to them in Norfolk.
Sexual Abuse & Sexual Violence Awareness Week takes place across the UK with organisations raising awareness and how to prevent it, using the hashtag #itsnotok.
Sexual violence can have devastating and long-lasting effects on the victim – it's not about love or passion but about power and control. There are many myths surrounding this type of crime which often leads many victims to believe it was their fault, that they deserved it or had no choice.
Norfolk boasts a state-of-the-art facility in the Sexual Assault Referral Centre (SARC) which empowers victims, allowing them to talk about their abuse and undergo a medical examination if necessary, without prompting a police investigation.
Victims can sometimes feel too afraid to approach the police to report offences, or to even seek help and advice.
Detective Superintendent Julie Wvendth, of Norfolk Constabulary's Safeguarding and Investigations Command, said: "We do not underestimate how difficult it can be for people to speak out about sexual abuse and violence, but it is crucial they are aware of what constitutes abuse and the help is available to them.
"Speaking out is the first step and services are available at the SARC which allows the information to be taken confidentially and in a comfortable setting."
The SARC is one of about 50 such facilities across the UK which aims to provide a non-judgemental service regardless of gender, age, sexuality, race, religion, disability or background. It offers medical examinations without police involvement following recent rape or sexual assault. If at any time a victim decides to talk to police, this can be arranged. It also offers the opportunity for people who suffered abuse in the past to come and talk with trained Crisis Workers to discuss what happened to them and to see what support they may need to aid their recovery.
Equally, victims in cases being dealt with by the police can be referred to the centre. Victims are also able to report historical abuse.
Claire Scholes, SARC Manager, said: "It's vitally important people are aware of the support available to them and the key thing we offer is choice; something which is crucial when victims have had control taken away from them through sexual abuse and violence.
"We offer a full range of services to deal with any health and well-being issues, regardless of whether they wish to seek prosecution."
The SARC offers ongoing support to people using the service through Independent Sexual Violence Advisors (IVSA) who support adults while Child Advocates support young people aged 18 and under. The role of the Child Advocate has been in place since November 2013 with the main aim to provide support for child victims of sexual assault and their families. Two of these roles are currently funded by the Police and Crime Commissioner Office (PCC).
Norfolk's PCC, Lorne Green, said: "Claire and her team at the SARC do an incredible job offering crucial support and advice at the most difficult of times. I am visiting the SARC on Thursday in order to gain a greater insight into the work being done there. I have nothing but admiration for the Harbour Centre team and, while I wish their services weren't needed, it's comforting to know that this first-class help and support is available for victims. It is however vital that, as well as supporting victims, we all work together to raise awareness of what constitutes abuse and identify how we can prevent it."
Specially trained, experienced professionals will provide:
Sexual health information and referral services for STI/HIV testing
Referral for counselling and psychological support
Information about reporting to the police and judicial processes
Forensic medical facilities
Post-sexual assault follow-up care
Support through the criminal justice system
Practical support and referrals to other community services
Consultation services to other professionals
The SARC is jointly funded by Norfolk Constabulary and NHS England.