Sylvia Stuart Now Believed To Be Murdered
17 June 2016, 11:27 | Updated: 17 June 2016, 11:29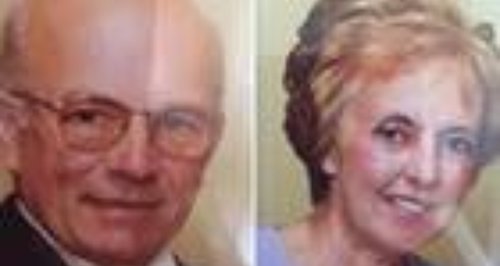 A pensioner from Suffolk who went missing after her husband was stabbed to death is believed to have been murdered, police have said.
Peter Stuart, 75, was found with multiple knife wounds in woodland near his home in Weybread.
Police searching for his wife Sylvia Stuart, 69, have said her disappearance "is now being treated as a murder enquiry''.
Officers are carrying out searches between the Stuarts' home and Tilbury, Essex, where suspect Ali Qazimaj lived.
A Suffolk Police spokesman said: "Drivers may see police activity on roadsides between Weybread and the Tilbury area over the next few days as officers on the enquiry extend searches to potential stopping places between the Stuarts' home and Essex.''
Officers previously said there was "very little hope'' that Mrs Stuart would be found alive. It has now been more than two weeks since she was last seen.
"While search officers in Suffolk, Norfolk, Essex and Cambridgeshire have been working together in the UK, we're also continuing to work with international law enforcement on the hunt for Ali Qazimaj,'' Detective chief superintendent Simon Parkes said.
Mr Qazimaj, a Kosovan immigrant, went on the run around 24 hours after Mr Stuart's body was discovered on Friday June 3.
The 42-year-old, who goes by the name Marco Costa, caught a ferry from Dover to Calais at around 6:30pm on Saturday June 4. He was unaccompanied on the journey.
Police are working with European authorities and have launched legal proceedings to obtain a European Arrest Warrant for Mr Qazimaj.
Mr Parkes said: "He is a suspect in a murder investigation in which someone was repeatedly stabbed - we have to assume he may be dangerous. We have no way of knowing if he is armed.''
He continued: "We know that he was living in Tilbury in Essex and that he has been working in Purfleet as a forklift driver.''
Mr Qazimaj's car, a silver Citroen C3, was found near the ferry terminal in Dover at around midnight on Sunday.
Members of the public are warned not to approach him but to call 999 immediately if he is seen.
He is described as white, around 5ft 6ins, with brown eyes and dark brown, greying hair.
Mr and Mrs Stuart were captured on CCTV walking into Goodies Farm Shop in Wood Lane in Pulham Market at around 10.20am on May 29.
Police are appealing for anyone who saw the couple or Mr Qazimaj to come forward.
A 61-year-old man from Leicester was arrested on suspicion of murder and released on bail to return to Martlesham Police Investigation Centre on August 3.
Anyone with information can contact Suffolk Police through the incident room on 01473 782000.