UEA Gets £250,000 Towards Cancer Research
23 April 2015, 16:22 | Updated: 23 April 2015, 16:33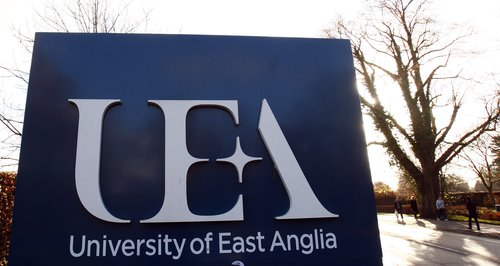 The University of East Anglia's being given 250-thousand pounds to put towards cancer research.
The money's coming from Norfolk cancer charity the 'Big C' - who are celebrating their 35th year anniversary.
They're hosting a lecture this evening at Norwich research Park where world leading cancer researchers will deliver presentations on the future of cancer diagnosis and treatment.
Part of the evening will include a cheque presentation of £250,000 from Philip Blanchflower, Chairman of Big C to the Uni's Vice Chancellor.
The money will be used to partially fund of Bob Champion Research and Education Building.
Daniel Williams, Chief Executive of the Big C said "I am really excited that Big C will have the opportunity to showcase the important work we have been able to fund as a result of the support we have received from the Norfolk public".
He added, "There are so many people that still don't realise that Big C is a local Norfolk charity and that the money we raise is only used to make a difference to the lives of those affected by cancer here in Norfolk".