UEA Students Develop New App For Freshers
24 September 2018, 16:34 | Updated: 24 September 2018, 16:36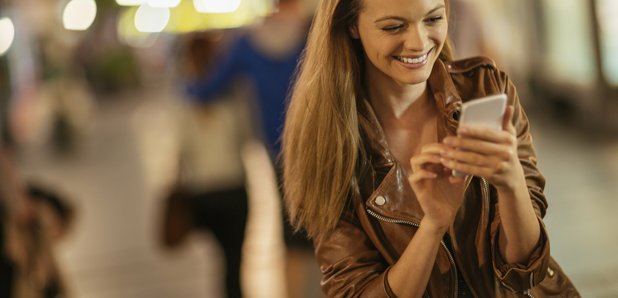 Students at the University of East Anglia have been helping to develop a new wellbeing app for freshers.
It hopes to offer support to students adjusting to University life and includes things likes a mood tracker, a list of services, money managing tips and food recipes.

22 year old James Mason, who's a UEA Computer Science student from Norfolk, was part of the development team. He told Heart "Primarily it focuses on mental wellbeing, so you can tell the app how you're feeling, (and) the app will give you some basic guidance and also the appropriate resources if you need further help.

He said it'll help "students who perhaps wouldn't reach out in the physical world, and hopefully with the combination of in-person support and digital support, no one should be left feeling like they don't know where to go."

Students worked alongside psychology experts Dr Laura Biggart and Dr Kamena Henshaw to develop and test the app.

The strategies promoted through the app are based around Dr Biggart's ESRC-funded research which explored emotional resilience in social work, which identified six key coping strategies to adopt when things get stressful: 'plan ahead', 'reframe', 'exercise', 'tackle the problem', 'seek support' and 'modify mood'.

Dr Biggart, said: "Anxiety is a natural emotion that we all feel now and again to. Not all student support needs to be focused on mental health, as the majority of student worries are non-clinical and if addressed can reduce an accumulating anxiety load.

"It's really important that we can clearly signpost students to practical and emotional support as early as we can. If students can solve issues early on, it can help prevent them building up into more serious problems. We wanted to do this in a way that's easily accessible, which is why we chose an app."

Dr Henshaw added: "The interactive campus map is an important feature because we found that one major cause of anxiety among new students is being unable to find their way around campus. The map indicates exactly where you are, with the buildings clearly labelled."

The app, which has undergone rigorous testing, has been funded by UEA's Research and Innovation app development competition which allows students to develop their own or their academic's app ideas.
UEA students will continue to develop the app, based on initial feedback, with the potential for budgeting and planning advice, emotional resilience and study support to be added, as well as advice around students' future plans for when they graduate.

The app is an additional tool to the mental health support Student Support Services already provide.