UKIP Councillor Guilty Of Electoral Fraud
1 June 2015, 17:29 | Updated: 1 June 2015, 17:33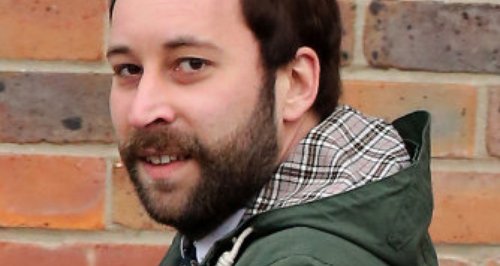 A former UKIP Councillor has admitted one count of electoral fraud.
Matthew Smith, the former Norfolk County Council member for Gorleston St Andrews, had been selected to stand for Parliament in the key target seat of Great Yarmouth at this year's general election.
But the 27 year old, from High Street in Gorleston, was suspended from the party after allegations emerged surrounding nomination forms submitted by UKIP in the 2013 elections, during which he acted as the party's agent.
A police investigation had found that between 5 March 2013 and 5 April 2013, he had provided electoral documents that contained forged signatures.
Enquiries included forensically examining over 100 handwriting samples relating to signatures.
On trial earlier this year, the 27-year-old was cleared of seven counts relating to forged signatures - including those of his family members - on electoral nominations.
But he'd been due to face a retrial at Norwich Crown Court over two remaining counts of causing a false statement to be made on nomination papers.
Today he pleaded guilty to one charge relating to a single form and the other was left to lie on the court file.
He will now be disqualified from his position as a member of Norfolk County Council.
He has been sentenced today to 200 hours unpaid community service to be completed within the next 12 months and to pay costs of £3227.
Sentencing him, Judge Anthony Bate said such offences risked undermining the "hard-fought" battle to improve reputation of politics since the age of rotten boroughs.
He added: ``Most of your adult life has been devoted to pursuing a keen interest in local politics.
"At one time you had an interest in pursuing those ambitions at a national level which could not be fulfilled because of this case.
"This form was entirely bogus. Quite why you committed an act of utter folly is difficult to define.
"You could have achieved your aim, albeit in a more time-consuming way, perfectly honestly."