Upgrade To Ipswich Hospital Children's Ward
16 February 2018, 16:18 | Updated: 16 February 2018, 16:20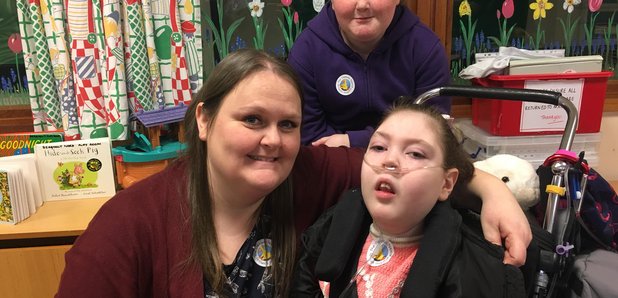 Ipswich Hospital is looking to raise £2.5 million to create a new modern, child-friendly and welcoming Children's Ward.
The department, which is home to the Bergholt inpatient ward, a children's outpatient department and a short stay pediatric assessment unit, completely remodeled and refurbished.
Patients and their families have had their say on the plans.
The new ward would see more outpatient rooms, with specialist clinics, separate entrances for outpatients and inpatients, multiple break-out play areas and a refurbishment of the outside play area.
There will also be more more en-suite rooms, dedicated teenage spaces and a new dining area.
Sarah Smith, children's matron at the hospital, said: "We are delighted to launch our children's appeal, which aims to create a modern, welcoming environment which matches the high standards of care which our patients receive.
"The new-look department will significantly improve the facilities available to our staff and help them to continue meeting increasing demand for our services while maintaining their focus on delivering a gold standard of care for every single patient.
"Our new-look department will be beautifully illustrated with a Suffolk farming and countryside theme so that it reflects our local area, stands the test of time and appeals to children and young people of all ages."