Woman From Norfolk Pays Tribute To WW1 Fallen
8 November 2018, 15:34 | Updated: 8 November 2018, 16:14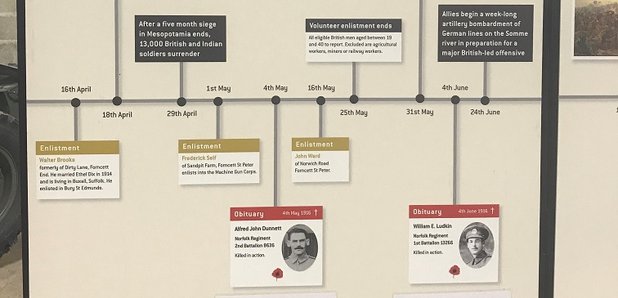 A woman from Norfolk is marking the centenary of the end of world war one in a very unusual way.
Over the last 4 years, Jackie Lanaway, who is leader of Forncett's History Group, has created a month by month timeline of the conflict, looking at who the local village men that lost their lives were.
To do that, she met with family members and even travelled to France and Belgium to find the graves of men on Forncett's war memorial.
Jackie Lanaway told Heart: "Its going to be a big commemoration, but its going to be the end of four years we've been commemorating the great war to remember the fallen and to remind young people that these things happened in the past and we shouldn't forget".
She said she wanted to know who these men were because, she says, "they did live and did walk the lanes around the village.
"These were real people that were just like you and me, they went to war and never returned".
The timeline will be on display at Norfolk's Tank Museum.