Yarmouth Third Crossing Takes Step Forward
19 March 2017, 06:36 | Updated: 19 March 2017, 06:39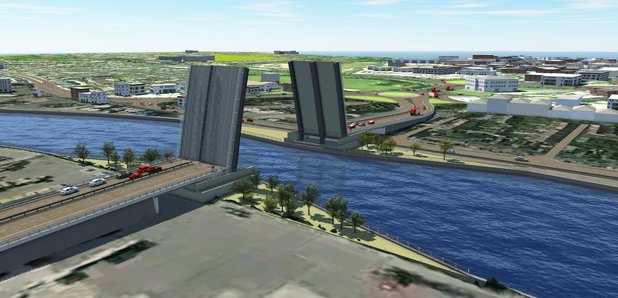 A funding bid to build a long waited third river crossing Great Yarmouth is set to be submitted to the government.
A funding bid to build a long waited third river crossing Great Yarmouth is set to be submitted to the government.
Norfolk County Council has spent the last six months creating a business case for the road bridge across the River Yare.
It would link the newly-renumbered A47 (formerly A12) at the Harfreys roundabout in the Southtown area of Yarmouth to the port and the Enterprise Zones on the other side of the river. The new bridge would help to reduce traffic build-up on the town's roads, particularly on its existing Haven and Breydon bridges over the River Yare which often become congested during 'rush hour' times and peak tourist seasons.
Martin Wilby, Chairman of Norfolk County Council's Environment, Development and Transport Committee, said: "The third river crossing is vital to Great Yarmouth's future prosperity. The town has enormous potential for economic growth, with its burgeoning status as a hub for the offshore renewable energy industry as well as hosting two government-designated Enterprise Zone areas.
"Good transport links are key to attracting investment from businesses, and the resulting skilled jobs and regeneration could make a huge difference to the area and Norfolk as a whole. The enthusiastic support we have received for the third river crossing from local residents, the business community and partner organisations is very much appreciated and has enabled us to put together the strongest possible case to secure national funding and move this much-needed project to the next stage."
It is estimated that £120 million would need to be spent between now and the project's completion to design and construct the bridge, with Norfolk County Council seeking 80% of these costs from the Department for Transport and 20% to come from a local contribution. This could come from a variety of sources, possibly including, but not limited to, the New Anglia Local Enterprise Partnership, local authorities and the private sector.
The committee voted in favour of continuing to progress development work on the next stage of the project from April 2017, following the submission of the business case and while the council waits for a decision by the Department for Transport in the summer. The cost of continuing with the project during this time is anticipated to be around £200,000.
The third river crossing is part of a wider plan to transform the Great Yarmouth area over the coming years to make it easier for people to get to and around and make it a more attractive place to live, work and visit. This will help attract future investment and development to the area, creating skilled jobs, business opportunities and giving local people a better quality of life.