Young People In Norfolk Identify Crime Priorities
6 April 2018, 07:46 | Updated: 6 April 2018, 07:49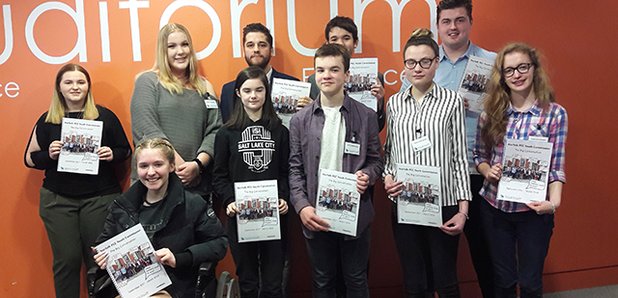 Hundreds of young people have been telling Norfolk's Police and Crime Commissioner what matters to them.
Norfolk's PCC Youth Commission has been touring the county engaging with other youngsters for 10 months.
Now the 14-25 year olds are sharing their findings.
The six priorities identified were:
Journeys through the Justice System
Relationship with the Police
Mental Health
Abusive Relationships
Substance Misuse
Peer Pressure & Social Media
"I feel that maybe younger people should be educated about, obviously, how to have a secure Facebook," one of the young commissioners told Heart.
"Definitely with recent events, social media is a big issue," added another.
Norfolk's PCC Lorne Green said: "When I was elected in May 2016, I promised that I would give every man, woman and young person in Norfolk the opportunity to influence policing and help shape my work as Police and Crime Commissioner.
"To deliver on this promise, I created the first ever Norfolk PCC Youth Commission, ensuring that the views of young people across our county could be heard.
"I asked the youth commission members to identify six key areas within policing and crime that they felt mattered most to young people of Norfolk.
"I then set the Norfolk PCC Youth Commission the task of going out and speaking to other young people to gather their opinions on those six priorities.
"Youth Commission members have worked hard over the last twelve months, committing hundreds of voluntary hours between them to ensure that as many young people as possible had the opportunity to have their say on policing and crime.
"I am delighted to announce that the Norfolk PCC Youth Commission has gathered the views of over 1,600 young people.
"The voices of Norfolk's young people are being heard and heeded in my office as we work together for a safer Norfolk."