Suffolk Charity Gets Big Cash Surprise
13 April 2017, 08:30 | Updated: 27 June 2017, 12:25
Dave & Heidi surprise 4YP
02:46
It was an amazing moment for Suffolk charity 4YP when Dave & Heidi surprised them with a cheque for £70,000 raised by Heart and Global's Make Some Noise.
4YP supports more than 12,000 interactions with young people throughout Suffolk providing services that improve the social, emotional, and physical health and wellbeing of 12-25 year olds in Suffolk.
The money raised by Heart and Global's Make Some Noise will fund the cost of a brand new counsellor for two years, and a Young People's support worker for 12 months, enabling 4YP to deliver life-changing benefits for over 200 children in the region.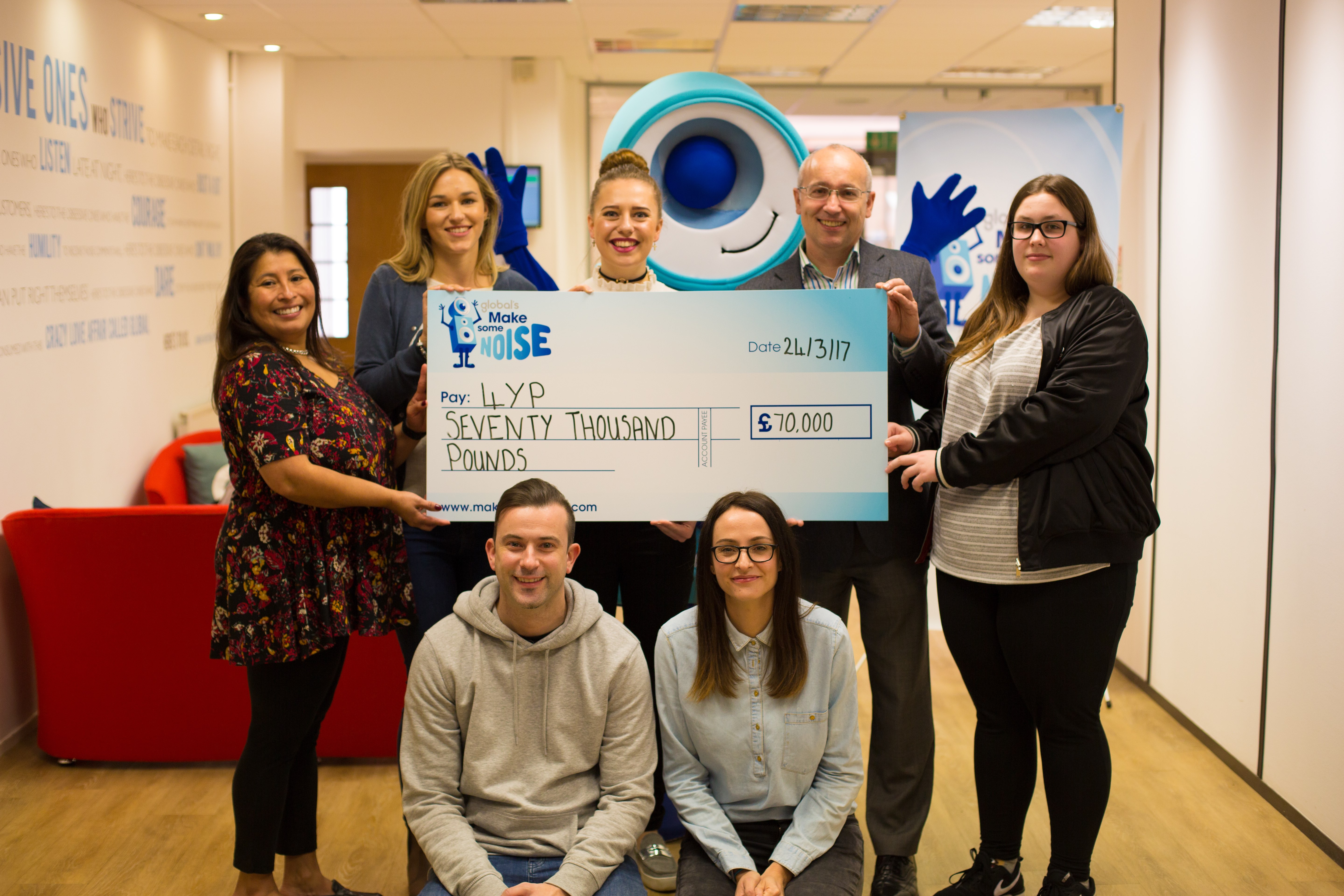 Tibbs Pinter, Chief Executive at 4YP, said: "We're overwhelmed by the generosity of Heart and its listeners. We knew we were getting a grant for £24,606 from Global's Make Some Noise but they surprised us with an extra £45,394 taking the total to £70,000 and completely surpassing our expecations. We want to thank Heart and its listeners for their amazing support. Through this funding we'll be able to reach across Suffolk and help more young people and their families over the next couple of years by investing in the quality, specialist services we offer. We're over the moon about the difference we can make in 2017 and beyond."

Find Out More About Global's Make Some Noise:
Global, the media & entertainment group, created Global's Make Some Noise in 2014 to offer a voice and a lifeline to small charities and projects that are doing inspiring work to help disadvantaged youngsters but are struggling to be heard. Global unites its brands including Heart, Capital, LBC, Classic FM, Smooth, Radio X, Capital XTRA and Gold, to raise money and awareness for the projects it supports by giving them a platform to tell their stories to a weekly audience of 30 million.
Grants are awarded to projects across the UK that help disadvantaged youngsters living with illness, disablity or lack of opportunity. In its first three years, Global's Make Some Noise has raised nearly nearly £6 million and raised awareness for 135 incredible charities and projects around the UK.