Dave & Sarah's 10,000 Handshakes 2014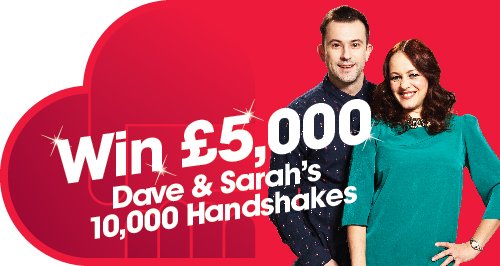 Win £5000
Heart Breakfast's Dave and Sarah are very close to their target of shaking 10 000 hands in Norfolk and Suffolk this summer. And if they shake yours, you could win a very "handy" £5000.
How To Win
When you get an Official Handshake you will also get a Lucky Number card from the Heart Angels. Keep it safe then...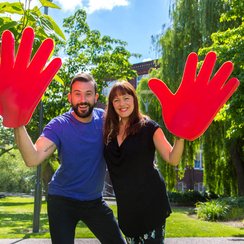 Listen to Heart Breakfast with Dave & Sarah until Friday 12 September

Have your Lucky Number card ready just after the 8am news

If they call out yours, claim on 0345-481-0000 within 30 minutes

You'll win a Bonus Prize AND entry into the £5000 Draw
You can follow the fun on Twitter too @HeartEastAnglia for extra updates, #handshakes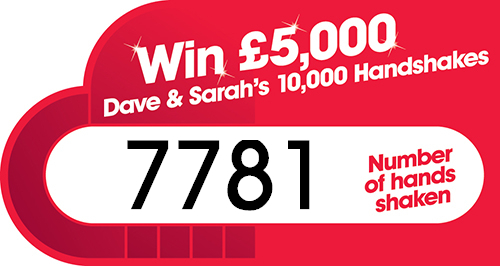 Where Dave & Sarah Are Shaking Next



The £5000 Draw

Hear the Draw on Dave & Sarah's Breakfast Show on Monday 15 September just after 8am.
One lucky person will start the week with a massive smile and £5000
Bonus Prize
Every listener making a correct claim wins a free Family Day Pass for Africa Alive, Banham Zoo or Dinosaur Adventure Park.