The Alpaca Shop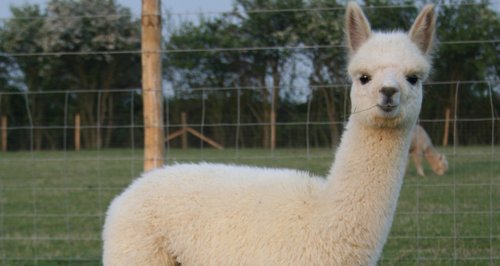 The Alpaca Shop Ltd is a British family run business and runs alongside Butlers Farm Alpacas. They specialise in anything and everything made with alpaca fleece and fibre, as well as products about alpacas.
They design and make products from their own alpaca fleece, they stock other UK made alpaca products, and they work with their Peruvian suppliers to design and bring fairtrade made alpaca goods to the UK.
Known as 'the fibre of the Gods', alpaca fibre is superfine and supersoft, it is also hard-wearing. As there is no lanolin in alpaca it is suitable for allergy sufferers. The constitution of the fibres, being very different to sheep's wool, means that it doesn't hold moisture but allows it to evaporate – this 'breathability' helps it be temperature reactive – warm in the Winter, cool in the Summer – a very clever fibre!.
Alpacas are sheared once a year and their wonderful fleece is then sorted and separated into different grades and colours.
The different grades of fibre is then used for making various products; the finest is spun into beautifully soft yarns and used for knitting and weaving; the courser fibre is used for stuffing of things like duvets and pillows.
They sell everything from Knitwear and Accessories to Homewares, Soft Toys and Gifts.