Get Set For Some Southend Swashbuckling!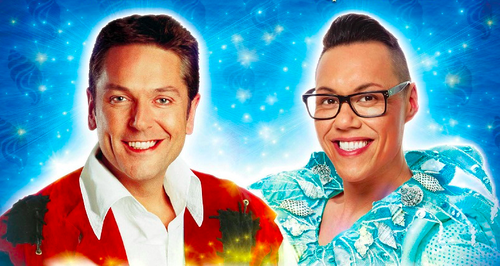 Splice the mainbrace, pull up the anchor - Brian Conley is heading back to the Cliffs Pavilion for this year's swashbuckling pantomime, Robinson Crusoe & the Caribbean Pirates.
Following last year's spectacular turn in Cinderella, Brian will weigh anchor in Southend once again and star in the title role of Robinson Crusoe, bringing with him the laugh-out-loud comedy that audiences couldn't get enough of last Christmas.
Joining Brian will be everyone's favourite fashionista, television presenter, chef, designer and pantomime star Gok Wan. Playing the Spirit of the Ocean Gok will be offering help (and style tips) to Robinson, his mother Mrs Crusoe and the beautiful Polly as they try to outwit the evil Blackheart the Pirate.
The Cliffs Pavilion,
Station Road, Southend-on-Sea, SS0 7RA
Tel: 01702 351135