Go Bright In Harlow!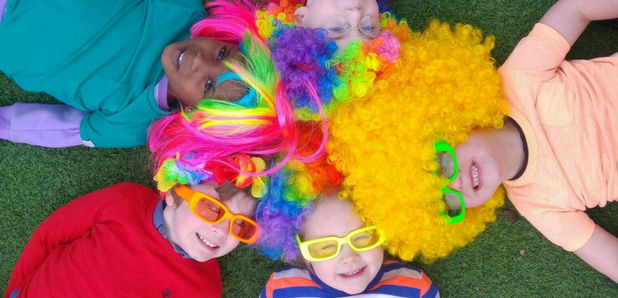 This July, take part in St Clare Hospice's brand-new flagship summer fundraising event – Go Bright Walk!
The family fun-run promises to be the brightest 5k in West Essex – and is the perfect event to kick-start your summer with the whole family.
Taking place at The Water Gardens in Harlow on Saturday 14th July the walk will set off at 11am. Su from Heart Breakfast will be there to see you off and welcome you back!
Wear your favourite brightest, most exciting clothing to represent the brightness of St Clare!
The day also includes a FREE ENTRY to the family-friendly festival of stalls, games and treats to entertain the kids from 10am – 4pm.
You will also have the opportunity to remember someone who brightened up your life on the interactive Go Bright tree. Register now!
Entry costs £12 for adults (over 16 years) and £5 for children (4-15 years) with kids under 3 going free! A family ticket (2 adults, 2 children) costs £30. Entry includes a pair of rainbow sweatbands to wear on the Walk, and a Go Bright medal to celebrate your 5k achievement! Online registration closes at 12noon on Friday 13th July 2018.