£14 Million Cancer Centre Opens In Chelmsford
5 November 2015, 07:15 | Updated: 5 November 2015, 07:17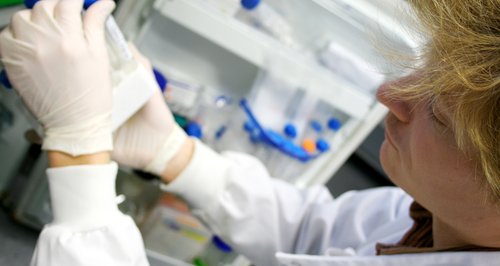 A new £14 million state-of-the-art cancer centre opens in Chelmsford today.
The Spire Specialist Care Centre on West Hanningfield Road provides treatment where high energy beams are directed and tumours, conforming to their shape and destroying cancer cells without damaging normal tissue around them.

It is only the second of its kind in the country, with the other centre having opened in Bristol last year.

Rob Anderson, Spire's Director of Cancer Services, said: "This equipment will enable clinicians to provide highly targeted radiotherapy, which means much greater precision for patients as healthy tissue surrounding tumours can be preserved.

"For many cancer sufferers, the opportunity to have care from diagnosis right through to recovery from the same provider is incredibly important".

The centre will treat a broad range of cancers including breast, gynaecological, prostate, head, neck, skin and lung cancers using state of the art treatment and verification techniques.

Mr Anderson added: "Cancer survival rates in this country are at the highest they have ever been. Investment in new technology and a state-of-the-art treatment centre like this will help push that figure even higher."