£1.6m Cannabis Found In Boxes Of Tea In Basildon
23 November 2015, 11:23 | Updated: 23 November 2015, 11:27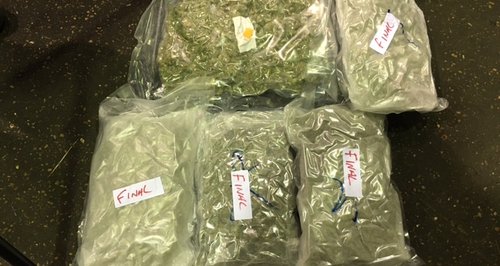 Police uncovered a £1.6 million haul of drugs after being called to reports of a man trying to steal herbal tea in Basildon.
Essex Police were alerted to three men said to be acting suspiciously around a parked lorry.

When officers got to Josselin Road they arrested one man seen carrying two boxes of what he thought was herbal tea from the back of the vehicle. Two other suspects ran off.

It was only on closer inspection that the officers discovered 200kg of herbal cannabis hidden among the packets of tea, Essex Police said.

Further investigations traced the rest of the tea consignment to a distribution centre where a further 150kg of cannabis was found.

Detective Sergeant Mike Wilkinson said: ``A significant haul of cannabis has been taken off the streets.

``We are continuing our inquiries into where the drugs came from and where they were destined for.''

He added that the force is still looking to trace the two other men seen acting suspiciously at about 12.45am on November 2.

Two men, one aged in his 40s from Bulgaria and another aged in his 60s from Lithuania, have been arrested on suspicion of importing drugs and are currently on bail.

Anyone with information is asked to call Basildon CID on 101 or Crimestoppers anonymously on 0800 555 111.