25% Rise In Calls For A Paramedic In Essex
13 April 2016, 09:09 | Updated: 13 April 2016, 09:11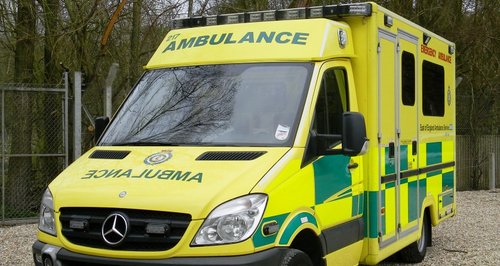 There was a 25 percent rise in calls to the East of England Ambulance Service in Essex last month, compared to the same time in 2015.
The service said it had more than 32,200 calls from people in the county, up from 25,700 in March 2015.
It says the most common calls were for falls and patients with breathing difficulties and chest pain.
Rob Ashford, Acting Director of Service Delivery for EEAST, said: "We continue to face unprecedented demand on our service, which places pressure on everyone in the Trust who are working hard to provide the best possible service to patients.
"We have increased the number of clinicians in our control rooms to give medical advice and ensure that we are sending ambulance staff to life-threatening and serious medical emergencies.
"We are also planning to hire hundreds of extra staff and the first phase of our recruitment campaign to recruit 150 associate ambulance practitioners (AAP) began last week".