2800 knives handed in across Essex
21 June 2018, 07:15 | Updated: 21 June 2018, 07:33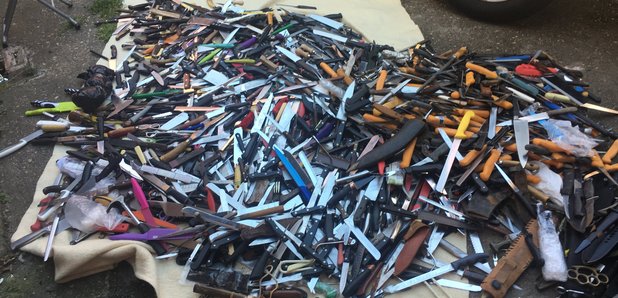 More than 2800 knives have already been handed in to six knife amnesty bins in Essex this year alone.
The bins are put out by the charity 'Only Cowards Carry Weapons' - which Caroline Shearer set up in memory of her 17 year old son who was stabbed to death in Essex in 2012.
"We seem to have doubled the amount in each bin," she told Heart.
"We had to go to Chelmsford and Braintree because they had to take their bins up - they couldn't get any more in.
"So it just proves that people are now becoming conscious of where to place their knives.
"And it doesn't matter if it's a vegetable knife, a steak knife or a bread knife."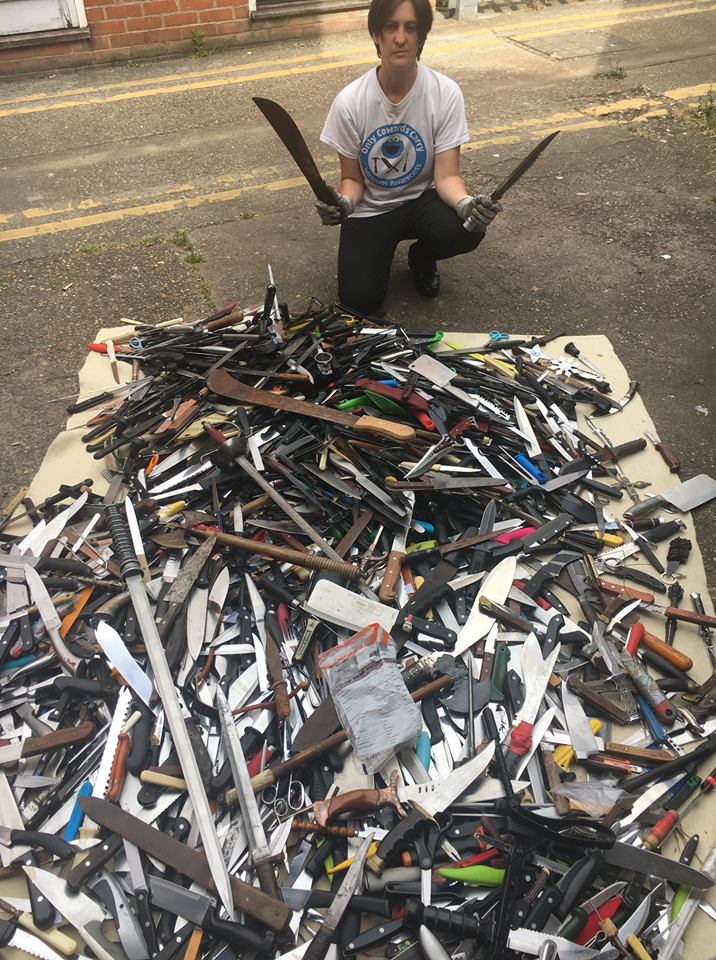 Caroline says some of the items that have been handed in are like nothing she's ever seen.
"The most horrendous thing we had this year was a death wire.
"It's got two hoops at the end, and when you look closely at the metal wire it had really small razor blade prongs on them."
Knife amnesty bins in Essex are currently located at:
Tendring - Only Cowards Carry Charity Shop, 12 Jackson Road, Clacton-On-Sea, CO15 1JA
Colchester - Colchester Police Station, 10 Southway, Colchester, CO3 3BU
Chelmsford - Chelmsford Police Station, New Street, Chelmsford, CM1 1NF
Braintree - Braintree Police Station, Blyths Meadow, Braintree, CM7 3DJ
Basildon - Opposite Chalvedon Social Club, Mill Green, Chalvedon Square, Pitsea, SS13 3QX