287 People In Essex Saved From The Streets
19 February 2018, 06:45 | Updated: 19 February 2018, 07:05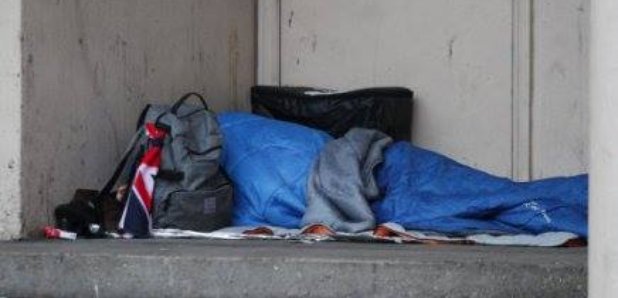 More than 280 people in Essex have been saved from having to live on the streets by a new homelessness prevention project.
The 'Homelessness Trailblazer' project is one of just 28 pilot schemes nationwide funded by the Department for Communities and Local Government, which has pledged £50 million towards tackling homelessness in the UK.
In Essex, a £890,000 grant is paying for 10 specialist mentors to identify at risk people and intervene before they lose their homes.
One of the 287 people it's helped so far is 34 year old mother-of-three Brenda.
Two years ago Brenda's husband suddenly became very unwell and was diagnosed with multiple mental illnesses. He had been earning £50,000-a-year but gave up his job and stopped paying the rent and other bills, without Brenda's knowledge.
They then separated and to make matters worse, Brenda was made redundant from her full-time job in finance.
She couldn't keep up with her bills and soon found herself with nearly £4,000 rent arrears and facing eviction a week before Christmas.
"It got to the stage where bailiffs were due at the door any day," said Brenda.
"I had three children looking forward to Father Christmas coming, no money, no presents and we were about to be kicked out of our family home.
"I had got another job earning £12,000-a-year less and just tried to pay as much as possible, but when you lose an income, it becomes very difficult.
"It snowballed and there was just one bill after another that I was trying to chase and because I'm working full-time I couldn't get any benefits."
Fortunately her landlord put her in touch with Beth Couzens at One Support, which is part of One Housing, one of the mentors in the Essex trailblazer project.
"She was really, really good," added Brenda. "She never judged me or looked down her nose at me, was always really polite and friendly and just made me feel at ease.
"She contacted my landlord just as we were about to be evicted and asked them to hold off until she could see if I was entitled to any benefits.
"I kept submitting claims to the council but they said I wasn't entitled to any help, and I accepted that. But Beth appealed their decision three times and eventually they admitted they had made a mistake.
"If I didn't have her help I probably would have just buried my head in the sand and got into more trouble. We would probably be homeless now."
Beth's intervention has temporarily secured Brenda's home, while they apply for a discretionary housing payment to clear her arrears in order to avoid eviction. She has also helped with a budget so Brenda can pay off her debt, while continuing to meet her rent, utility bills and other commitments.
"It is so rewarding to see Brenda stay in her home, which means so much to her," said Beth. "Without this partnership between One Support and the council her problems could have spiralled and it could have been much worse for everyone."
Brenda added: "It helps having people like Beth. I didn't need people looking down at me. I already felt like a terrible failure because I've got three kids, I was going to lose my house and was behind on payments for everything.
"When you get that down it's very hard to get back up again. I can see how people do become really ill, because it's very stressful trying to keep up.
"People don't realise there's help out there. Everyone needs to know about the trailblazer project because at some point in life everyone will find themselves in a financial situation that's difficult to get out of, it doesn't matter who you are."
Cllr Sue Lissimore, Cabinet member responsible for housing, said: "I'm delighted this project is already having an impact on the way we tackle homelessness in Essex.
"Many people are only two months' salary away from losing their home, so a combination of mounting debt, losing a job or the breakdown of a relationship can be all it takes for someone to lose their home – just like Brenda, who suffered all three.
"This collaborative countywide effort means everyone is working together to stop people from losing their homes in the first place, rather than trying to pick up the pieces afterwards."