£28m To Be Invested Improving Braintree District
17 May 2016, 07:26 | Updated: 17 May 2016, 07:34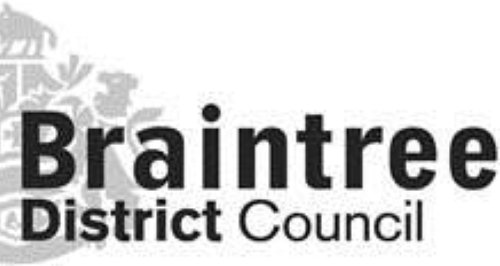 Braintree District Council is set to invest £28 million to improve health care, regenerate town centres, and upgrade roads and infrastructure.
The council says it wants to "make Braintree, Witham and Halstead and the surrounding rural areas better places to live and work".
The proposals include giving residents better access to GPs and the council plans to invest £3 million into primary care in Witham, using money from the sale of the Bramston Sports Centre to deliver new medical facilities in the town.
Leader Councillor Graham Butland said: "I want the best for residents in our district. We can't just stand on the sidelines knowing that health facilities in our district need to be better: we've got to put our money where our mouth is and I hope this encourages other partners to do the same.
"I want to use our financial position which comes as a result of prudent financial management to tackle some of the issues affecting our residents.
"We're already improving health in the district for example we've invested in our leisure centres and our local GPs are also using the centres to offer patients access to exercise where it is preferable to prescribing medication."
The planned move has been welcomed by the town's MP Priti Patel and NHS Mid Essex CCG who will be working alongside Witham GPs to progress the proposals for the new health care premises.
Priti Patel, Witham MP, said: "Witham is a growing town and in need of new health facilities. I have been campaigning for a new multi-purpose healthcare centre to be established in the town and the commitment being shown by Braintree District Council with this investment is welcome.
"Our partners in the NHS and other services should now have the confidence to come forward and support the delivery of new health services in the town from the new facility the Council is supporting."
James Cleverly, Braintree MP, said: "This is an imaginative approach and a prudent use of taxpayers money. It will help to unlock improvements in the delivery of public services, support new health facilities and provide an opportunity to regenerate and boost our town centres.
"I am pleased to see that Braintree District Council is already working with NHS England and Mount Chambers GP Practice in Braintree as part of its regeneration of the site behind Braintree Town Hall."

Councillor Butland continued: "We're not a health provider and we don't manage our congested main roads but we have land and through prudent financial management we have money which we want to invest in the district.
"We can do more locally to help in terms of better health provision, regeneration of our towns and other infrastructure.
"We're in a unique position to invest money to deliver the improvements we all want and need and we will use that investment to create returns that we will continue to be ploughed in to our communities for years to come."
The plans will be discussed at the council's Cabinet meeting on Tuesday, 23 May.