£5k Reward For Info After Sible Hedingham Shooting
15 February 2016, 09:51 | Updated: 15 February 2016, 09:52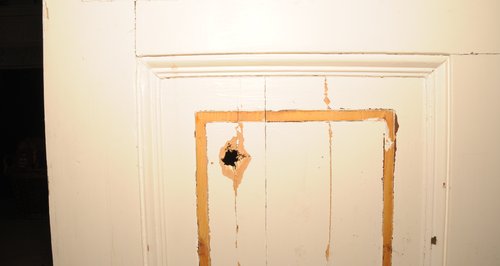 A reward of up to £5,000 has been put up for information after a man was shot by intruders at his home in Sible Hedingham.
The victim had hidden in his bedroom when he was shot through the door on Rectory Road in the early hours of Saturday, 6 February.
He suffered "life-changing injuries" and police say he may have to have his leg amputated.
The reward is being offered by charity Crimestoppers.
Antonia Litten, Regional Manager for Crimestoppers in Essex, said: "This must have been a terrifying and traumatic experience for the victim.
"It is vital that those responsible are caught to ensure that they cannot strike again.
"There are people out there who know who the culprits are and I would urge you to contact Crimestoppers anonymously through our 0800 555 111 number or Anonymous Online Form at www.crimestoppers-uk.org.
"We don't take personal information. We don't record calls and we can't trace calls or information given online. No-one will ever know you contacted us."