999 Driver Cleared Of Fatal Crash Charges
7 July 2017, 13:34 | Updated: 7 July 2017, 13:37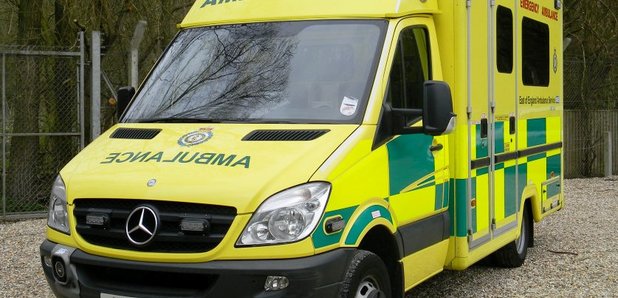 An "experienced'' ambulance driver whose vehicle hit and killed a pedestrian on a marked crossing while she responded to an emergency call has been cleared of causing death by careless driving.
A jury took just 48 minutes of deliberation to find 41-year-old Faye Parson not guilty of the charge following a week-long trial at Chelmsford Crown Court.

Ms Parson had put her ambulance's blue lights on before it collided with 77-year-old dentist Michael Daly, jurors heard.

Her ambulance had pulled into the wrong lane to overtake a queue of traffic as she approached a pedestrian crossing on the A414 Main Road in the village of Danbury in Essex, prosecutor Peter Clement said.

Mr Daly was struck on February 4 2016 and his life-support machine was switched off on June 3 2016.

A data processor fitted to the ambulance showed it was travelling at 29mph in a 30mph limit immediately before the collision, its blue lights were on and its siren was armed for use, but the device was not capable of recording whether the siren was used.

Ms Parson, of Church Street, Braintree, Essex, denied the charge and was cleared today.