Abellio Wins East Anglia Rail Franchise
10 August 2016, 08:33 | Updated: 10 August 2016, 08:34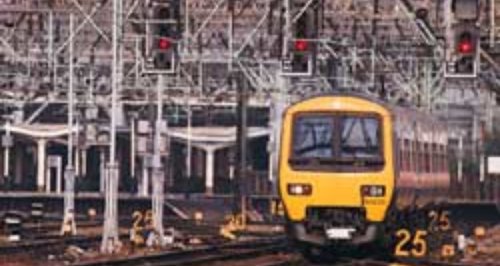 It has been announced Abellio East Anglia has won the £1.4 billion contract to run trains in Essex.
The company, which currently run services under the 'Greater Anglia' name, was one of three bidders for the East Anglia franchise which starts in October.
It is promising to deliver "faster, more frequent" services by cutting average journey times by 10% across the region, and introduce more than 1,000 new carriages by 2021.
It says there will also be at least four 90 minute services between Norwich and London each day (two in each direction) and two 60 minute services between London and Ipswich.
Other key aspects of the new franchise include "free Wi-Fi for all passengers on trains and at stations", new ticketing initiatives from October 2017 "including new offers for part time users and those who don't travel every day", and "new targets for operational performance levels at 93% - up from 89.7% currently".
Transport Secretary Chris Grayling said: "We are making the biggest investment in the railways since the Victorian era.
"By awarding this franchise to Abellio East Anglia we will improve journeys for people in East Anglia.
"Abellio's decision will ensure our train building industry in Derby remains strong.
"This is part of our plan to make an economy that works for everyone - not just the privileged few - by ensuring prosperity is spread throughout the country."
Dominic Booth managing director of Abellio UK said: "This is great news not only for Abellio but for the whole of East Anglia.
"We are pleased to become preferred bidder to deliver a transformation in rail services across the region.
"It will enable us to build on the successes of the two short East Anglian franchises we have run since 2012, and we commend the DfT in running a transparent and rigorous procurement process.
"Our plans will greatly improve our customers' experience with faster and more reliable journeys on new trains with higher frequencies and reduced journey times, to support the socio-economic well-being of East Anglia, one of the country's most successful and fastest growing areas."